Dallas police report drop in violent crime for second year in a row
DALLAS - For the second year in a row, the city of Dallas is reporting a drop in violent crime, although business robberies did increase slightly. 
Dallas Police Chief Eddie Garcia says the city's targeted approach to high-crime areas is working, but there is still more to be done. 
The Dallas Police Department says violent crime dropped by more than 5% in 2022 compared with 2021.
That's a smaller drop than the city reported last January when a presentation showed a 14% drop, but one still going in the right direction. 
The Dallas police chief cautiously marked a second year reporting a drop in violent crime.
Overall violent crime is down 5.45% from 2021. 
Chief Garcia first came on the job in February of that year. Three months later, the department began focusing on the city's highest crime areas, which it refers to as grids.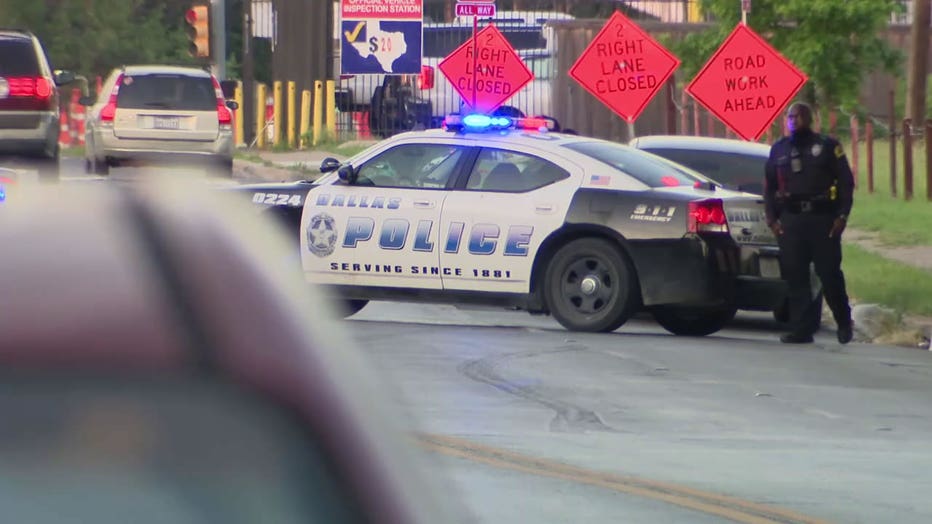 In 2022, the department expanded its efforts to the 46 highest crime areas. I's an approach the chief says is working.
"When you look at all grids and consider we haven't had a murder in a grid, the fact impacting these grids will lesson burden on officers," Garcia said.
Overall murders dropped by about 3.5%.
It's not just police enforcement. 
A city department called the office of integrated public safety solutions looks for blighted areas and code violations.                
The director showed an image of a broken fence at an apartment complex.
The city repaired the fence and saw a drop in criminal activity
DPD is also creating a team to target criminal networks.
The city also invested $2.5 million in public lighting in 2022 and plans to invest $900,000 more this year.
Public Safety Chair Adam McGough asked DPD to compile a comparison of crime numbers going back a decade, as well as a comparison of Dallas to other big cities in the country.