Dallas Mavericks owner Mark Cuban isn't ruling out run for president in 2020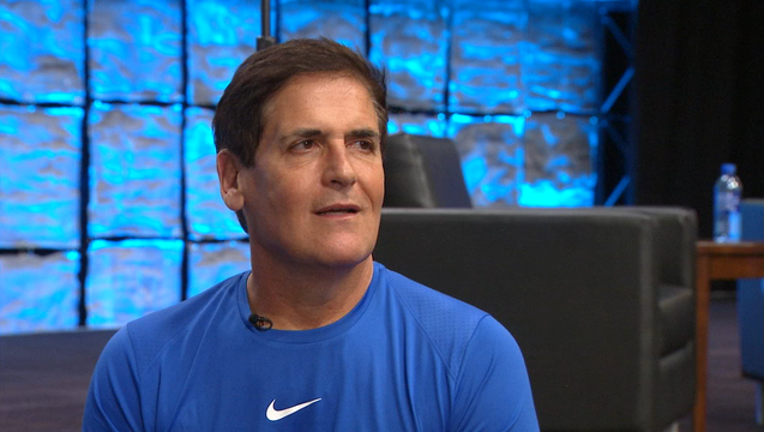 Dallas Mavericks owner Mark Cuban isn't ruling out a run for president in 2020, he told a New York newspaper on Monday night.
In an interview before the Nets-Mavs game, Cuban told the New York Daily News that things would need to align perfectly for him to launch a bid.
"I haven't decided anything yet. We'll see what happens. It all comes down to how things play out. It's not something I feel like I have to do," Cuban said.
Cuban did say he would run as an independent candidate rather than as a Democrat or Republican. But any bid seems dependent on certain conditions.
"There's a lot of uncertainty with what's going on with the Mueller report, there's a lot of things that have to be figured out before we know how 2020 is going to play out," Cuban told the paper. "But it's something that if circumstances were right I would do."
Cuban said Trump hasn't done a good job in the White House and he thinks some of the people who voted for him in 2016 would be open to another non-typical presidential candidate.
"People weren't voting for (Trump in 2016) because he was calling people names, they were voting for him because he was not a politician, and he was demonstrating to everyone that he wasn't a politician.
"A big chunk of voters, Republican voters, still want someone who is not a politician. And you're not getting that from anyone in the Democratic Party."
One such non-traditional candidate is former Starbucks chief Howard Schultz, who has said he's interested in running as an independent. He has been met with derision by anti-Trump voters who have criticized his broad platitudes and worry about him throwing the race for Trump.
The Daily News interview didn't get into what would be a major obstacle for Cuban -- his handling of years worth of sexual misconduct inside the Mavericks' front office. The problems went on for years, but Cuban has said he was unaware of what was occurring.
Cuban said there's no timeline on a decision about a potential run for him.
"It really would take the exact right set of circumstances," Cuban said.