Dallas DA John Creuzot's contempt of court case dismissed
DALLAS - The contempt of court charge against the Dallas County District Attorney has been dismissed.
State District Court Judge Tammy Kemp accused DA John Creuzot of violating a gag order. It restricted what lawyers could say about the Amber Guyger murder trial last year.
Guyger, a former Dallas police officer, was convicted of murdering her neighbor, Botham Jean, inside his own apartment. She was sentenced to 10 years in prison.
Creuzot, a former judge, answered questions about the case in an interview with FOX 4. The interview aired on the eve of the trial.
Judge Kemp was furious at the time. But now that tempers have cooled, both she and Creuzot agreed to drop the case.
Brian Wice, an attorney for Creuzot, said he is grateful but not surprised that the case was dropped. He doesn't believe the specific comments Creuzot made during the interview violated the gag order.
After having to stay silent, the Dallas County district attorney finally spoke out Wednesday and let loose on Judge Kemp.
"I find it inexcusable for one of my peer or colleagues to make assumptions that leads to a legal action before knowing all the facts. To me, it speaks of their judgement and character," Creuzot said. Her initial reaction was visceral and dramatic and, in my opinion, in an attempt to make a blatant bias judgement against me."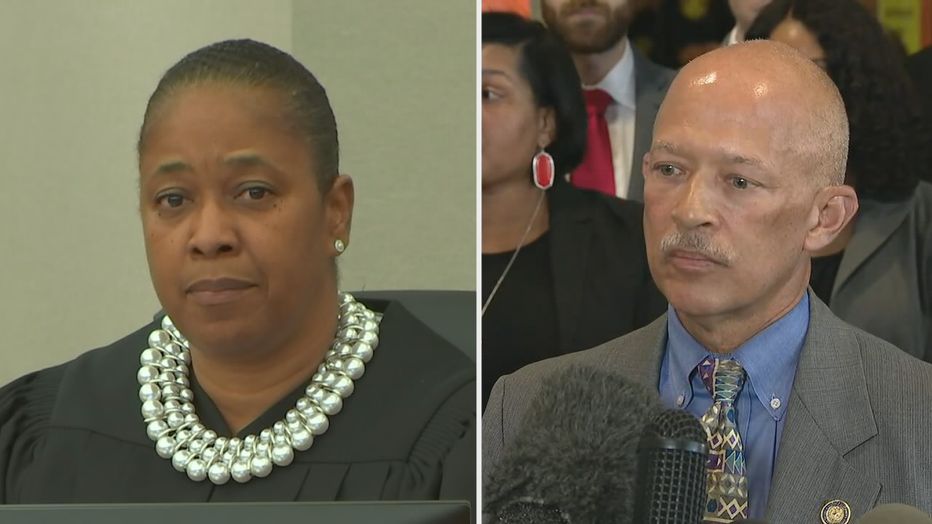 Creuzot says his comments to FOX 4 were the same statements he made in 2018 before becoming district attorney and believes in no way violated the gag order because the murder charge was already public record.
Creuzot, a former judge, says a gag order can only be considered after having a hearing. He says that's not what Judge Kemp did.
"That's the law. And even if they have a hearing, they have to meet the strict standards required by the US constitution and the Texas constitution before they can issue a prior restraint on speech," Creuzot said. "This was treated as though I can shut down anything you say, because I say so."
Creuzot is now changing a policy in his office. The district attorney is ordering all his attorneys to not request a gag order in a case without his permission. He also says his office will challenge any gag order given by a Dallas County judge.
When asked if his office can continue to work with Judge Kemp, Creuzot said it wasn't about him and Judge Kemp, but rather following the constitution and free speech.