Bull returned to owner after getting loose in Denton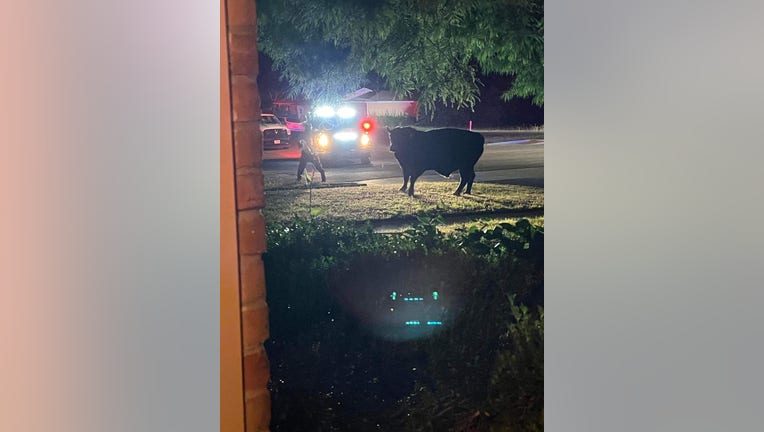 article
DENTON, Texas - A bull was on the loose for several hours in Denton Saturday night, before being returned to its owner.
Police said they started getting calls just before 9 p.m. about a cow walking along Malone Street.
It turned out to be a bull that had gotten away from his owners.
Denton Animal Services and the Denton County Sheriff's Office were called to help police get the bull back into a cattle trailer.
The bull was "very agitated," and not helpful with attempts to get him in the trailer, police said.
The sheriff's office got a veterinarian to come out, who then used a tranquilizer dart on the bull.
The bull was loaded in the trailer near Panhandle Street and Malone Street and returned to its owner.