Blue Bell releases new Cookie Cake Ice Cream flavor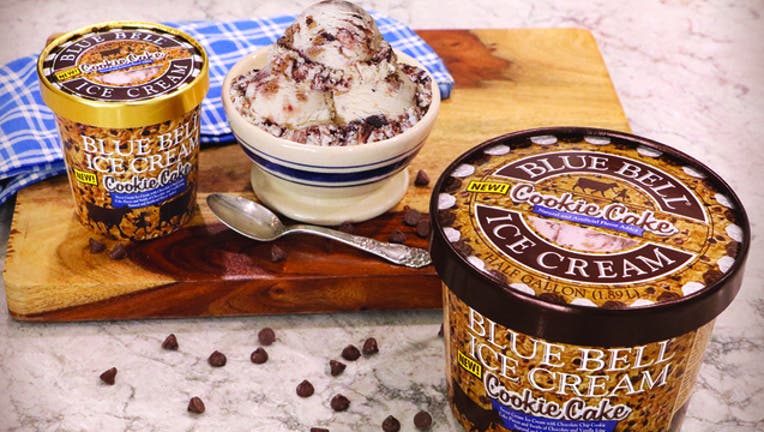 Blue Bell's newest ice cream flavor is Cookie Cake Ice Cream.
Blue Bell said it's a sweet cream ice cream that has chocolate chip cookie cake pieces and swirls of chocolate and vanilla icing.
"We have made many flavors that combine cookie or cake pieces with our ice cream, but this is our first cookie cake," said Blue Bell's Joe Robertson.
The new flavor is in stores starting Thursday, but company officials said it will only be on shelves for a limited time.
Blue Bell said customers should expect other new flavors as 2019 continues.