Bill Maher challenges conventions with 'Real Time' specials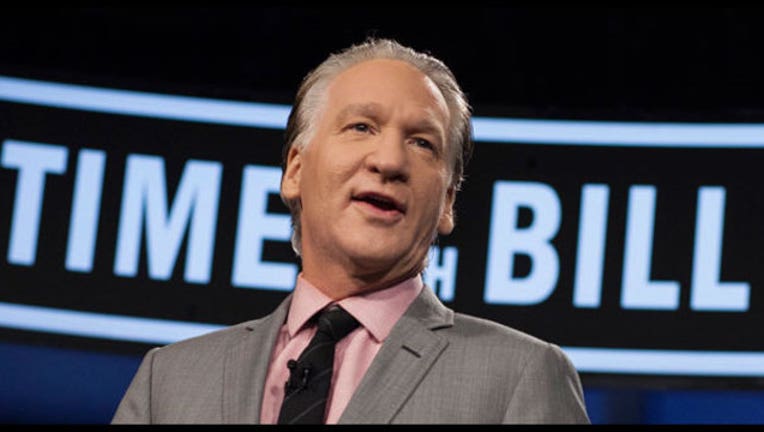 article
NEW YORK (AP) — When did Bill Maher hatch the idea for special "Real Time" broadcasts during the political conventions?
"Maybe when Donald Trump began talking about riots," Maher replies with a puckish grin.
That was way back in March, when the now-presumptive GOP presidential nominee warned of riots at the convention if any efforts arose to snatch the nomination from him.
Such a thing now seems unlikely, but this week's Republican convention in Cleveland, followed by next week's Democratic shindig in Philadelphia, still promise to be "crazier and more outrageous and more interesting than ever," says Maher, almost smacking his lips.
No wonder he's supplementing his weekly "Real Time" hour (Fridays at 10 p.m. EDT on HBO) with half-hour pop-ups this Wednesday and Thursday as well as July 27 and 28 for a rapid response to each night's goings-on.
Also available to non-HBO subscribers by live-streaming on the "Real Time" YouTube channel, each edition will include a monologue as well as Maher's signature "New Rules" commentary and, in between, discourse led by Maher with his in-studio guests (on Wednesday, documentary filmmaker Michael Moore, political correspondent Joy Reid and advice columnist Dan Savage; on Thursday, economic equality advocate Heather McGhee, California Lt. Gov. Gavin Newsom and economist Robert Reich).
Each program is scheduled to air live at 11 p.m. EDT — that is, unless significant stuff is still happening: "You can't interrupt a riot," Maher cracks.
He isn't the only observer who will cast a special comic eye on the proceedings.
— Comedy Central's Trevor Noah will originate "The Daily Show" from Cleveland's Breen Center for the Performing Arts this Tuesday through Friday at 11 p.m. EDT and next week from the Annenberg Center for the Performing Arts at the University of Pennsylvania.
— CBS' "The Late Show with Stephen Colbert" (11:35 p.m. EDT) will broadcast live from its New York studio with teams on-site at each convention delivering reports. (Each week of live shows will be specially themed: "The 2016 Trumpublican Donational Conventrump" and "The 2016 Democratic National Convincing.")
— NBC's "Late Night with Seth Meyers" (12:35 a.m. EDT) will go live this Thursday, following the presidential nominee's acceptance speech.
— TBS' "Full Frontal with Samantha Bee" (Mondays at 10:30 p.m. EDT) presents a road-to-Cleveland special interviewing regular Americans along the way. It airs Wednesday at 10:30 p.m. EDT, with hopes for another special pegged to the Democrats' convention.
— On MSNBC, "Saturday Night Live" co-anchors Colin Jost and Michael Che will host special editions of "Weekend Update" this Wednesday and July 27 at approximately midnight. They'll also be seen on NBC's "Today" show "reporting" on the Republican and Democratic conventions.
"I think the Democrats will be interesting," Maher says. Despite Bernie Sanders' endorsement of presumptive nominee Hillary Clinton last week, "it's not a united party. I just don't think it will be the convention Hillary would like it to be."
But Maher knows real comic gold when he sees it, and he can't wait to mine it from Trump and company.
"I hate to pile on the Republicans, but it does seem like it only gets worse with them," he says. Starting with President Richard Nixon, he chronicles a time line of major GOP figures leading up to the current-day expected nominee.
"It's like the evolutionary chart in reverse," he says. "Not that THEY believe in the evolutionary chart."
Of course, not everything in or out of politics is a laughing matter. But that doesn't stop Maher from trying. Indeed, he says he's pondering a piece for the future dealing with what he calls "issue fatigue."
"A while back I started writing down all the issues I was reading about that concerned me, and the list just got longer and longer: the polar ice caps are melting; antibiotics aren't working anymore; the coral reefs are disappearing; and on and on." He sighs. "And then a couple of weeks ago, I read how we are running out of sand . Sand! Really?! And I thought, 'This almost makes me not care about ANYTHING!'
"When you consider the list, it's so NOT funny, it's funny. I'm going to do something funny with this, if it kills me."
Maher, 60, has been finding the funny as a busy stand-up since the late 1970s, and from 1993 to 2002 he upped his game by hosting "Politically Incorrect" on Comedy Central and then ABC, followed with "Real Time," which HBO launched in 2003.
"I've always made jokes about the issues," he says, "but on my show we're also talking about issues seriously." And, though a self-declared liberal, "I'll always tell a liberal when they have spinach in their teeth."
As TV's longest-reigning comic, Maher has seen his formula borrowed by newcomers, while fellow hosts continue to turn the news into punch lines just as their late-night forebears were doing decades ago. Even so, Maher says he doesn't feel crowded by his rival TV wags.
"I don't think in any way they are encroaching on what I do," declares the man hell-bent on unearthing a few laughs from sand.
_____
EDITOR'S NOTE — Frazier Moore is a national television columnist for The Associated Press. He can be reached at fmoore@ap.org and at http://www.twitter.com/tvfrazier. Past stories are available at http://bigstory.ap.org/content/frazier-moore
_____
Online:
http://www.hbo.com/real-time-with-bill-maher