Baby giraffe born at Fort Worth Zoo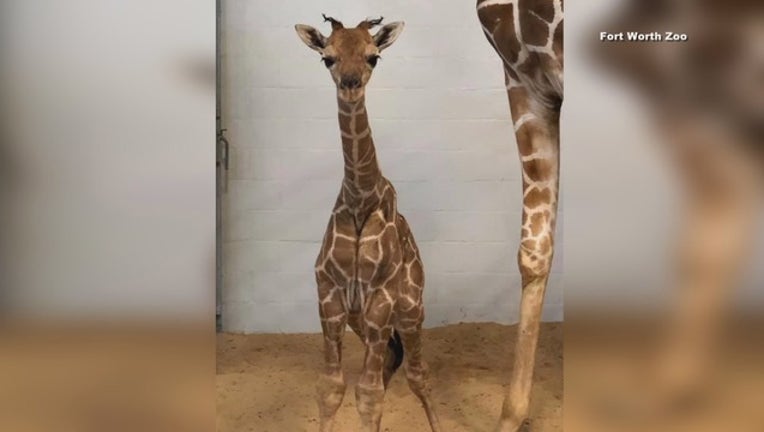 FORT WORTH, Texas - The Fort Worth Zoo welcomed a new baby giraffe to the world.
The little one was born Monday, bringing the zoo's giraffe herd to 8.
Keepers do not know the baby's gender yet. They are keeping an eye on the baby and mom Kala as they bond together.
The zoo says it will be a little while before the calf goes on public display, but they'll announce it when it happens.
The Fort Worth Zoo was recently ranked the No. 4 zoo in the nation by USA Today and the No. 1 attraction in the DFW Metroplex by Zagat Survey.