Authorities: Van failed to yield in crash with Cowboys bus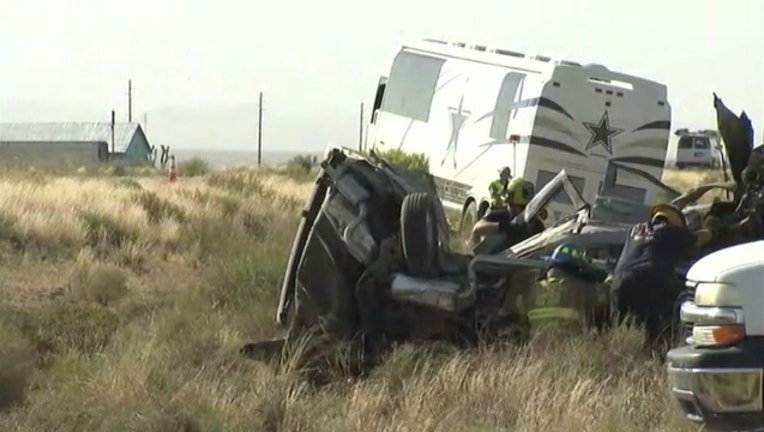 article
KINGMAN, Ariz. (AP) — Authorities say a van failed to yield the right of way at a stop sign before colliding with a Dallas Cowboys staff bus along an Arizona highway.
The Arizona Department of Public Safety said Tuesday the four occupants of the van who were killed in the Sunday collision on U.S. 93 north of Kingman were Chinese nationals.
The department says the van's driver was a 52-year-old man and the passengers included two 52-year-old women and a 19-year-old woman.
Identities were withheld pending notification of next of kin. It could not be immediately determined if they were related.
DPS spokesman Quentin Mehr said the bus hit the van broadside.
Nobody was injured on the bus that was headed to a pre-season promotional stop in Las Vegas. No players were on the bus.