Authorities find skimmers at Dallas gas station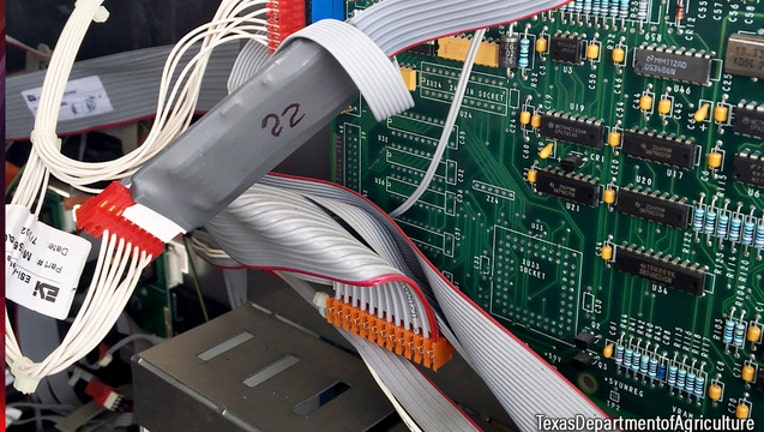 DALLAS - The Texas Department of Agriculture found three skimmers at a Dallas gas station.
The fuel pump credit card skimmers were found at the Tristar Food Mart/Valero located at 4970 W. Illinois Ave. in Dallas.
An inspector went out to the pumps on Thursday, and found skimmers on pumps #1, #5, and #7.
The skimmers were removed and taken by the Dallas Police Department.
Authorities are giving the following tips to avoid using a gas pump skimmer:
Use pump closest to storefront, in line of sight for store personnel

Before pumping, check for unusual bluetooth signals with ID of string of numbers and letters; might be a skimmer

Check that security tape on pump cabinet has not been damaged. Torn tape might indicate cabinet opened without store personnel's knowlege

Safest bet is to pay inside with cash

Always save the receipt and monitor your bank statements after filling up.

 If you think you've been skimmed, contact 1-800-TELL-TDA and we will send an inspector to check it out.