8th grade grad nails Trump, Hillary, Bernie, Obama impressions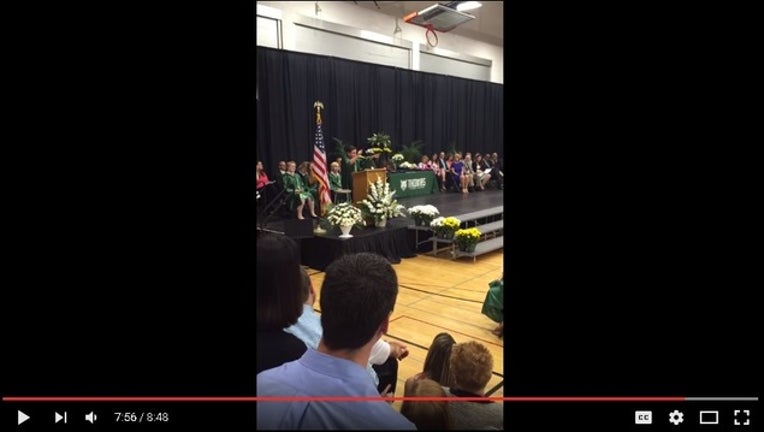 article
ARLINGTON HEIGHTS, Ill. (KMSP) - Jack Aiello, a middle schooler from Arlington Heights, Illinois, got political in a hilarious way in his 8th grade graduation speech. Aiello broke out his best impressions of Donald Trump, Ted Cruz, President Obama, Hillary Clinton and Bernie Sanders to earn big laughs and applause from the crowd at Thomas Middle School.
"I've decided that since we're in the middle of an election year, that I would do my graduation speech in the style of some of the 2016 presidential candidates," Aiello said to open his speech.
He started with Trump.
"You know, people say I don't like China," he said. "I love China. I mean, I love China. I mean, I have so many terrific friends in China. But I took Spanish and -- let me just tell you, by the way -- that it was fantastic. Muy fantastico."
Watch it on YouTube at https://www.youtube.com/watch?v=0khR11eRvfQ