2019's "Festival de Los Mavs" celebrates Selena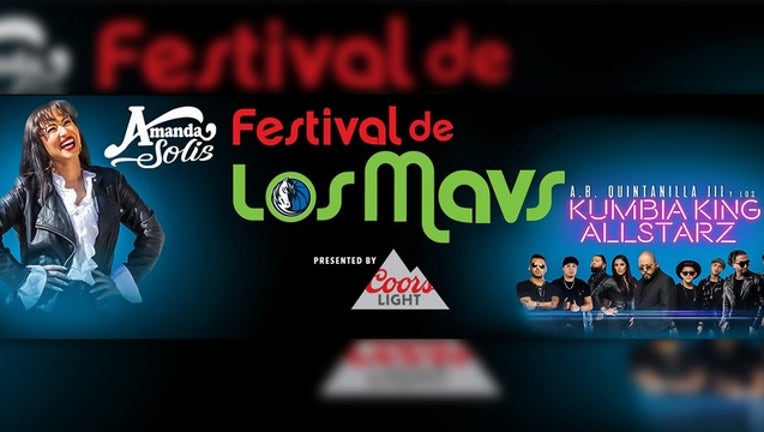 The Dallas Mavericks are pulling out all the stops for this year's annual "Festival de Los Mavs" – including Selena herself (sort of).
This year's Festival de Los Mavs will feature Amanda Solis, a self-proclaimed Selena tribute artist. The festival is on March 10 at 6 p.m. It will be held on the day the Mavs take on the Houston Rockets.
The festival will also have a performance by A.B. Quintanilla and the Kumbia Kings All Starz.  He is the older brother of the late Queen of Tejano Music.
The special ticket package includes a t-shirt that says "Anything for Los Mavs," which is a play on "anything for Selenas," an iconic line from the Selena movie.
The festival begins at noon and runs through 5 p.m. Early tip-off is at 6 p.m.
The festival itself is free, but the game is not. Tickets range from $48-$145.