2 ejected, 1 killed in I-35E crash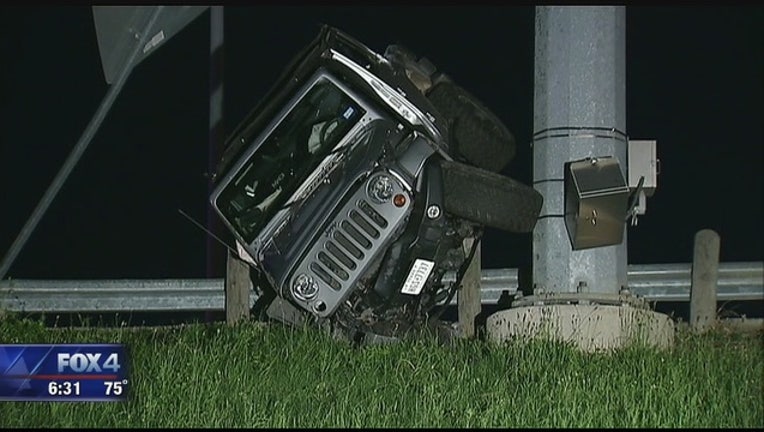 DALLAS - A major accident closed the Interstate 35E near Northwest Highway in Dallas for a few hours Thursday morning.
Police do not know what caused the driver of a Jeep Wrangler to lose control around 4:30 a.m. He crashed into a guardrail and the vehicle ended up stuck on top of the guardrail.
Both the driver and a male passenger in the Jeep were ejected because they were not wearing seat belts. The driver died at the scene and the passenger was taken to Parkland Hospital in critical condition, police said.
A third woman in the vehicle suffered minor injuries.
Investigators cleared the scene and reopened the highway around 6:30 a.m.