2 confirmed dead in shooting at homecoming party at Hunt County party venue
GREENVILLE, Texas - The Hunt County sheriff confirmed two fatalities in a shooting late Saturday night that sent panicked witnesses fleeing a packed event at a party hall off Hwy. 380 west of Greenville.
Sheriff Randy Meeks released updated information on injuries Sunday afternoon. A total of 14 people were injured, including the two who were killed. Eight of those people were shot. Five remain in the hospital and four of them are in critical condition, as of 3 p.m.
Texas A&M Commerce released a statement, saying that four of their current students have been treated and released from local hospitals. Counseling services are available at the school for all of their students.
The shooting occurred around midnight at a facility called The Party Venue. Sheriff Meeks said deputies were dispatched around 11:40 p.m. for a report of vehicles parked along Hwy. 380 that were creating a traffic hazard. The sheriff said one deputy was interviewing a party-goer outside the venue, when the deputy heard gunfire.
The sheriff said there were a large number of people in and around the venue, possibly 750 or more. He described the scene as "complete chaos," with people fleeing after the gunshots. Sheriff Meeks said the shooter escaped during the commotion. 
Sheriff Meeks said no arrests have been made, and added that witnesses were not being cooperative with investigators. He said it appears the shooter went through a back door and may have targeted the first victim, but he cautioned that his information was based on preliminary reports.
The event where the shooting occurred was a homecoming celebration involving Texas A&M-Commerce students. However, both Sheriff Meeks and Texas A&M-Commerce police said it was not a school-sanctioned event.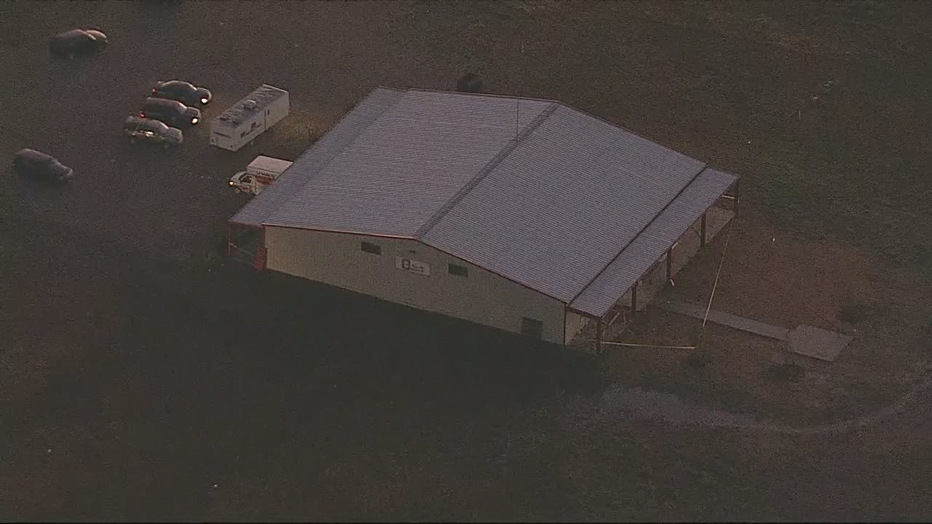 Medical City Plano confirmed it received three patients from the shooting in critical condition. Others were reportedly transported in private vehicles to medical facilities in the area. Sheriff Meeks commended two of his deputies as lifesavers for taking immediate steps to treat seriously injured victims. One deputy drove a severely wounded victim to a hospital in his patrol unit.
The sheriff said the shooter used a semi-automatic handgun, but added that deputies found casings on the floor of the venue that were fake bullets related to a Halloween costume someone wore to the event.
Sheriff Meeks said the venue operators were cooperating with the investigation. One off-duty officer with the Farmersville ISD police department was working security for the event, and the sheriff said no law enforcement officers were injured during the response.
"It appalls me, that as many folks that were there, have not been able to give us a better description of this shooter," Sheriff Meeks said. "With this many people there, normally, we would have, really, at least a really good description of the shooter."
He urged anyone with information to call the Hunt County Sheriff's Office or Crimestoppers at 903-457-2929, and noted that callers to Crimestoppers can remain anonymous.
Governor Greb Abbott tweeted that the Texas Rangers and the Texas Department of Public Safety are working "aggressively" with local and federal authorities, including the FBI and ATF, to investigate this shooting and find the suspect.
Woman whose daughter was at homecoming event says "enough is enough"
The sheriff said that witnesses are not cooperating.
There are a number of loved ones of people who were at the party who do not want to speak publicly about the shooting out of fear that it could have been targeted, and there could be retaliation.
Shoes and pieces of Halloween costumes were left behind at The Party Venue in Hunt County, where hundreds of college students ran to save their lives after shots were fired.
"I just know she was around, and when she heard the shots, of course, your natural reaction is to run," said Kimberly Wilson, whose 19-year-old daughter was at the event when shots started flying.
Wilson said her daughter was invited to the party by friends who are students at Texas A&M Commerce.
She said the shock of it all is starting to wear off, as of Sunday afternoon, and anger is setting in.
"I think because of my military training, I'm more angry than I am scared. I'm, I'm just angry. Enough is enough," she added.
Her daughter, and many of the family members of survivors, say they don't want to talk publicly about the shooting for fear of retaliation.
The motive is still unknown, and the sheriff said it could have been targeted.
"His first victim may have been his target victim…then the rest of them just random," Sheriff Meeks said.
"Was the person just shooting around and around or was this, 'I'm coming after you?' It says a lot," Wilson said.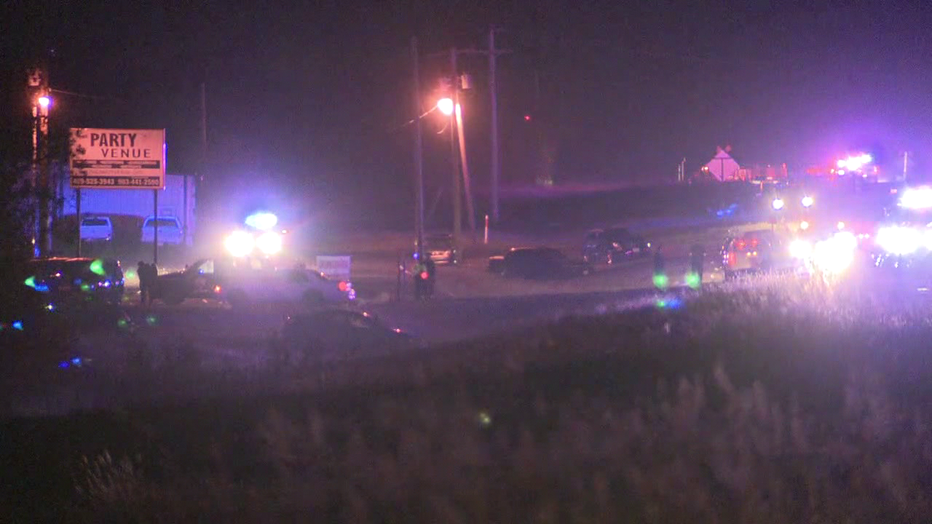 What resonates with Wilson is the fact that some of the people who were injured hurt themselves while breaking glass to escape.
As a mother of someone who was there, that haunts her.
"You're breaking windows of a place -- that's overly crowded -- just to get to safety, you know… those young people are scared," she said.
Wilson also said her thoughts and prayers are with the families of the two people who were killed.