1 hospitalized after Garland officer-involved shooting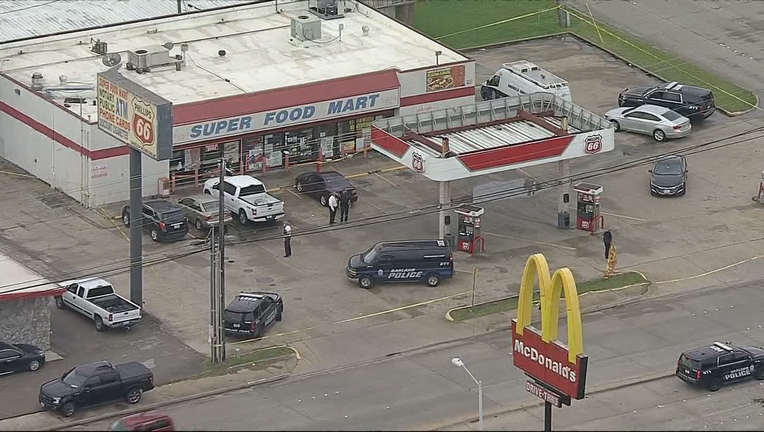 article
GARLAND, Texas - A Garland officer shot a man who held a convenience store clerk at knifepoint Monday morning.
It happened around 9:15 a.m. at the Super Food Mart on Buckingham Road and First Street.
Police said the got a robbery call and when officers arrived they saw 26-year-old Avery Norman holding a knife.
Norman was reportedly standing behind the counter and threatening the clerk. He yelled at officers to kill him, police said.
"At one point, the male made a statement of, "kill me or I'm going to kill this man", and made a quick movement to the floor.  Officers quickly approached the counter and observed the male suspect on the ground holding the store clerk.  The suspect held the clerk around his head, held his body close to his own, and wrapped his legs around the clerk, while lying on the ground and holding a knife in his right hand near the clerk's chest and neck," the Garland Police Department said in a release.
Police said the officers ordered Norman to drop the knife but he refused. 
When the accused robber lowered the knife toward the clerk, one officer fired a shot, police said.
Norman was taken to the hospital in critical condition.
The clerk and the officers were not hurt.
The officer involved will be placed on routine administrative leave for an investigation.