Couple wins $1M after misplacing lottery ticket in wife's purse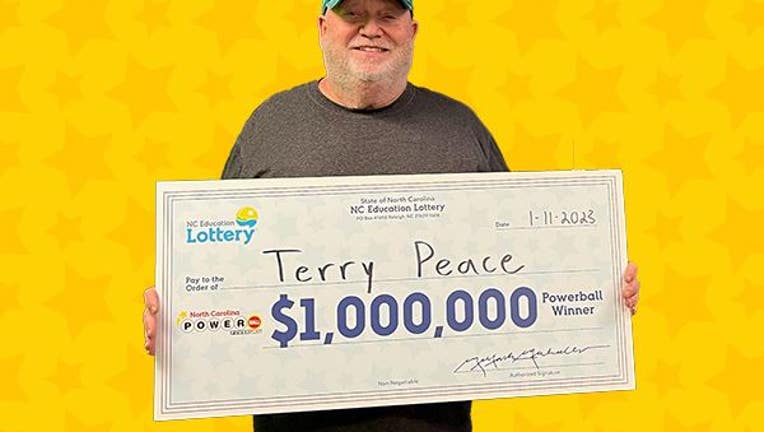 article
WAYNESVILLE, N.C. - It's a good thing Terry Peace's wife rechecked the bottom of her purse. 
The couple from Waynesville, North Carolina, won $1 million with the North Carolina Education Lottery after misplacing the winning lottery ticket. 
"My wife found it in her pocketbook," Peace said in a news release. "I guess when she initially reached in to check the tickets she just missed that one."
RELATED: Ticket from Maine claims $1.35B Mega Millions grand prize
Peace, 65, said he bought the $2 ticket on January 4 from I Market on Barber Boulevard. His ticket matched the numbers on all five white balls in the drawing. The odds of matching all five white balls are 1 in 11.6 million.
"I've always had good luck," he said. "I always told people, 'I know I have the luck to win.'"
Peace does renovation work on homes but may take early retirement after the win.  He said he also wants to put money aside for his savings, grandchildren, and buy a Ford F-150 truck.
"This is life-changing," he continued. "How many people really win a million dollars."
"We just can't put into words how happy we are and how appreciative we are," he added. 
Peace claimed his prize on Wednesday and took home $712,501 after taxes. 
This story was reported from Los Angeles.