Pastrami on Marbled Rye from Scout at the Statler
2 tbsp softened butted
2 Slices of Marbled Rye
6 ounces of Deli Sliced Pastrami
2 Slices of Swiss Cheese
4 Ounces of Thousand Island
4 Ounces of House Made Kraut (Can substitute with your favorite store-bought brand)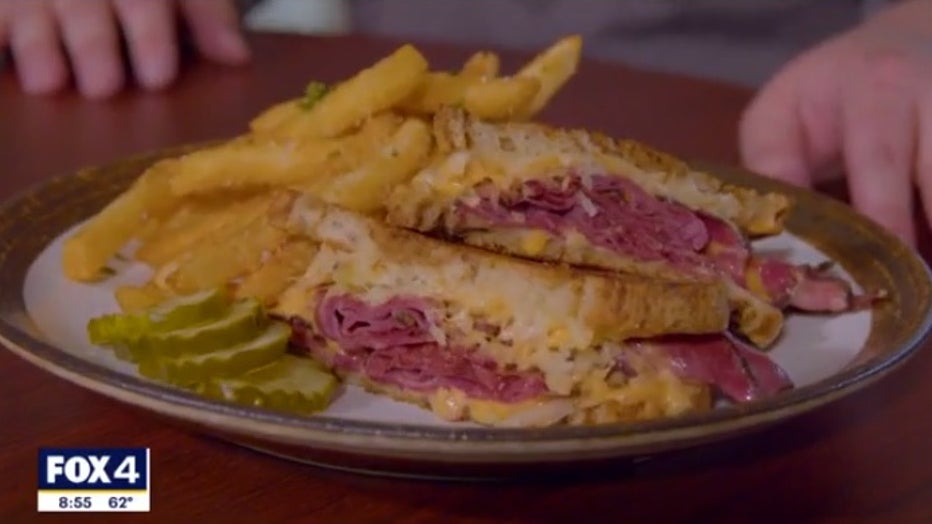 Take both pierces of the rye and butter from corner to corner on one side only.
Place bread buttered side down on a flat top or skillet. 
Place the Swiss cheese on top of each slice of bread and allow to melt.
On a separate surface of the flat top or in a different skillet, place the slices of Pastrami and kraut.
Allow the bottom to brown a bit before flipping the Pastrami.
Mix the kraut to get even color and to ensure even heating.
Spread the Thousand Island on the Swiss cheese and rye.
Place the heated kraut on one side of the toasted rye and the heated pastrami on the other piece.
Close both pieces of the rye to make the sandwich.
Slice down the middle and enjoy.