Strong storms, with severe weather possible for North Texas Sunday evening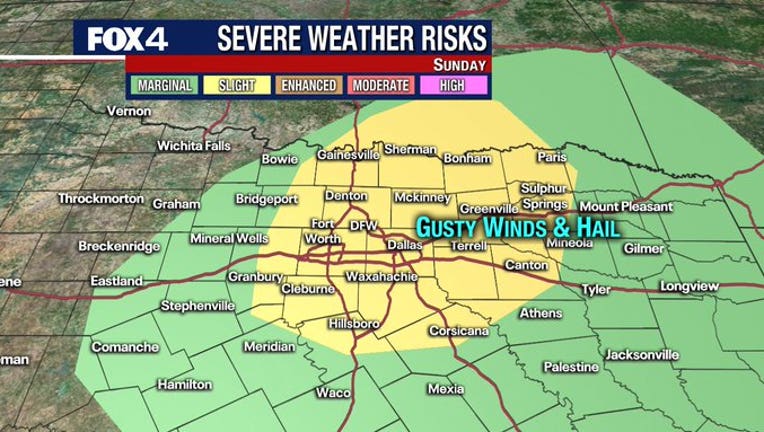 DALLAS - There is a chance for strong or severe storms to hit North Texas Sunday evening.
There is a slight severe weather risk for much of the Metroplex.
Stronger storms will be possible southeast of Dallas starting in the evening hours. Those storms could bring strong winds, hail, and there is a low tornado threat.
In the areas north of Dallas, there is another risk of severe weather, as a cold front is expected to move in late Sunday night.