Dallas weather: Rainy weather could put damper on spring break plans
The storm system that is bringing heavy rain, snow and winds to California early in the week will make its way to North Texas later this week.
If you are making plans for spring break, you might want to keep your eye on the forecast.
Monday, temperatures will be cooler than we have seen recently, and we could see a sprinkle or two.
There is a 30% chance of rain on Tuesday, but it will mostly just be light showers. It will be chilly though.
Things should dry out and warm up on Wednesday, before more serious showers and storms on Thursday.
Those storms are off the coast of California right now, but should make their way to North Texas. It will be windy and stormy on Thursday, but it is too far out to know the exact timing at this point.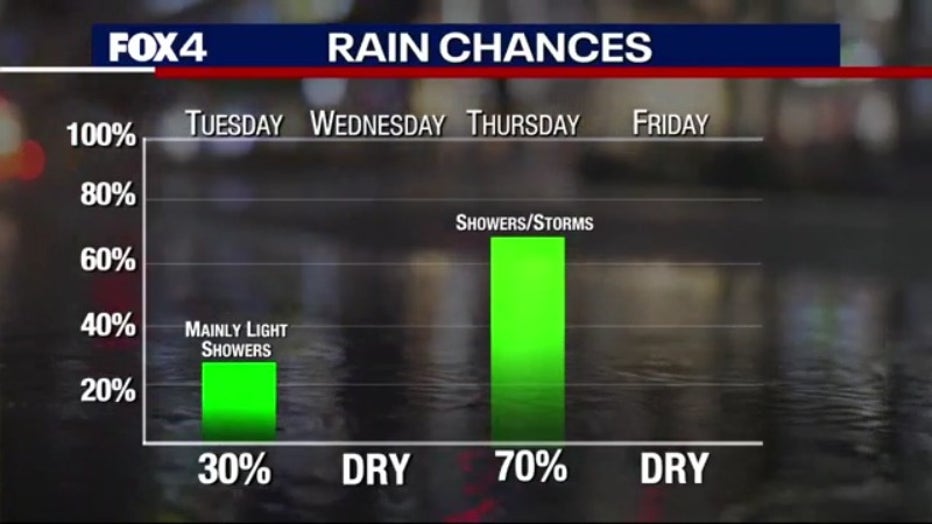 Our advice: make your outdoor spring break plans for Wednesday and Friday.
7-Day Forecast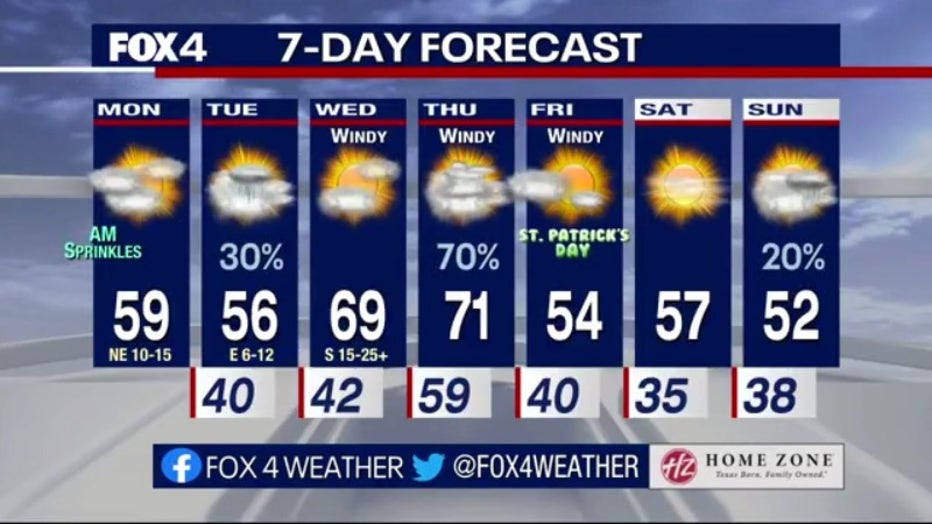 Temperatures will be warmer in the middle of the week, before dropping again Friday and staying in the 50s over the weekend.