UCF LB Shaquem Griffin best story in this draft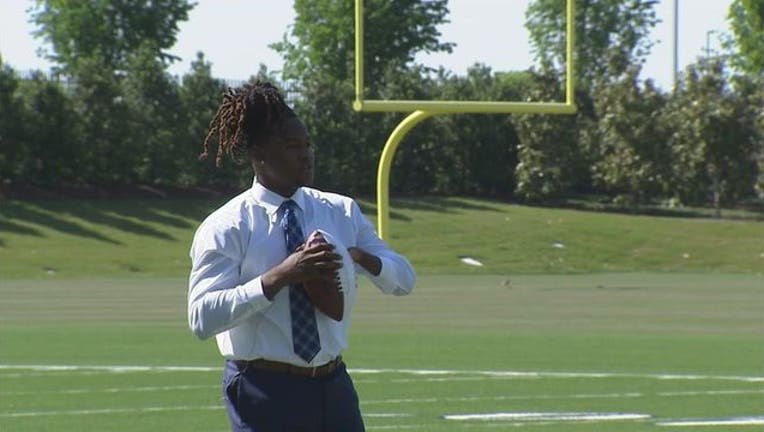 The most inspirational story in this NFL draft, bar none, is Shaquem Griffin of UCF. 
 
A standout linebacker for the undefeated Knights, Griffin achieved all of his success despite having no left hand. He wears a prosthetic, yet Griffin stunned onlookers by bench-pressing 225 pounds a staggering 20 times at the combine, then ran the 40-yard dash in 4.38 seconds.
 
Griffin is fast, hits hard and never stops coming. Will that make him a first-rounder? Probably not, given NFL teams' concerns with any sort of physical issues for a prospect.
 
But Griffin, whose brother Shaquill was selected in the third round last year by Seattle, insists there are no drawbacks about him as a pro prospect.
 
"I don't see it as a handicap and I have never looked at it that way," Griffin says. "I hope I am an inspiration  for people, to see I can do whatever I want. I haven't seen anything I couldn't do. I'm never going to let someone put a label on me."
 
NFL personnel people praise Griffin to the sky for his talent, work ethic and fortitude. What they don't say is how highly they will consider him on their draft board.
 
Griffin doesn't like hearing that, though his cheerful demeanor allows him to laugh when told he could be sitting at this draft until Saturday before being selected.
 
"I don't have a chip on my shoulder," Griffin says. "I have chips. I have a bag of chips. Everyone else can have a chip. I need more than that."