Smith, Arkansas hold off Texas Tech 68-66 in NCAA 2nd round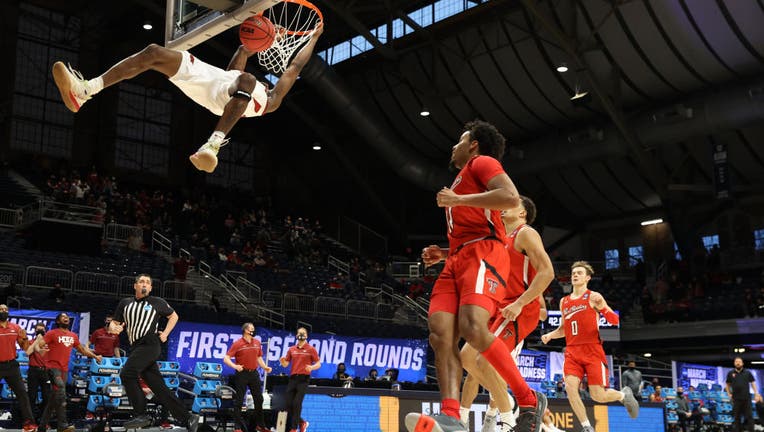 article
INDIANAPOLIS (AP) - Justin Smith had 20 points and played a key role in a final-play defensive stop, helping Arkansas beat Texas Tech 68-66 on Sunday in the NCAA Tournament, securing the program's first trip to the Sweet 16 in a quarter-century.
In the final seconds of a tense finish, Smith found himself defending Kyler Edwards beyond the 3-point arc. Edwards drove into the paint with Smith on his hip and missed a layup, with Arkansas guard JD Notae snagging the rebound and sprinting up court to run the final seconds out and send Arkansas' reserves spilling onto the court to celebrate.
Moments later, coach Eric Musselman ripped off his mask as he ran off the court to yell to the Razorbacks fans behind one basket and repeatedly pump his fist in exuberance.
That's because the South Region's No. 3 seed is off to the regional semifinals for the first time since 1996 under famed former coach Nolan Richardson.
Star freshman Moses Moody had 11 of his 15 points after halftime for Arkansas (24-6).
Terrence Shannon Jr. scored 20 points for the sixth-seeded Red Raiders (18-11).