North Texas college football teams moving forward with 2020 schedules
DALLAS - Despite the reports about the Big Ten and the Pac-12., the commissioner of the American Athletic Conference where SMU plays is pushing to play football this fall.
Governor Greg Abbott on Monday said he supports college football in the fall. SMU and UNT officials say they are moving forward with their schedule.
College football teams in North Texas have had no choice but to deal with the wait-and-see approach during these murky times.
SMU and UNT football teams and their respective conferences say they still plan on starting play in a few weeks.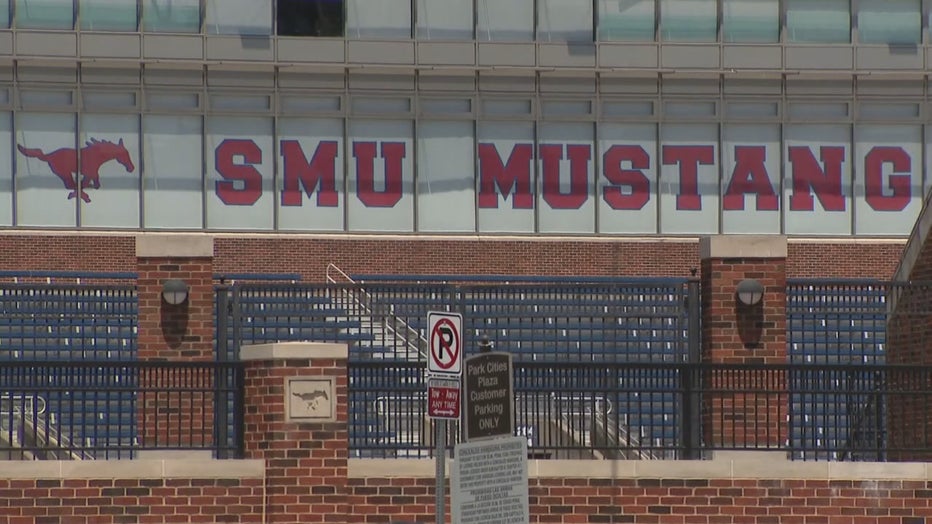 "I want to continue to move forward and prepare our guys like we are going in starting Sept. 5," said UNT Head Coach Seth Littrell.
UNT is in Conference USA.  But Monday, conference member Old Dominion announced on its own it would cancel the 2020 football season.
"It's about them. It's about their safety. We all want to play football," Littrell said. "Again, it's up to them, the CDC and all of the people making the big decisions. I'm not a doctor, so it's hard for me to say. I will just continue to coach football. If they tell me it's a go, it's a go. If not, we will look at the plans in place for the future."
SMU is part of the American Athletic Conference where some players have joined the '#wewanttoplay' movement.
AAC Commissioner Mike Aresco spoke to 92.9 FM ESPN about why he thinks it's safe to play.
"With a few upticks every now and then, there's been a steady decline in cases in all our counties," he said. "Whether its Dallas County, Houston County or whether it's Florida or whether it's other places, there's been a steady decline. And over a two-week period, a significant percentage decline. So even there, things with the virus are moving in the right direction."
SMU Head Coach Sonny Dykes tweeted his support for his players, saying "I believe in the plan we've established at SMU, the information behind it and the resources fueling it. We stand 100% with our players."
The SMU football season has been delayed by a week.
Texas State announced Monday that the August 29th opener with SMU has been pushed to September 5th with fan attendance and stadium capacity still to be determined.