Memphis outlasts McMurray, SMU in 70-67 squeaker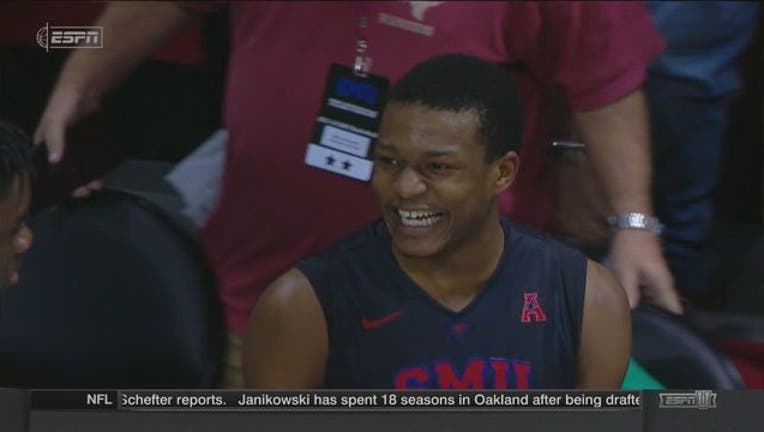 DALLAS (AP) - Kyvon Davenport scored with 13 seconds remaining and Jamal Johnson added a free throw with four seconds on the clock and a balanced Memphis squad held off SMU 70-67 Wednesday night.
Mike Parks, Jr. led the Tigers (15-11, 6-7 American Athletic Conference) with 17 points and Kareem Brewton, Jr. added 16 with six assists. Davenport finished with 13 points and Raynere Thorton had 12.
Jahmal McMurray drained a single-game record nine 3-pointers to score a career-high 33 points to do the heavy lifting for SMU (15-11, 5-8). McMurray was 12 of 25 from the floor, scoring 23 points after halftime to erase Memphis' 29-20 halftime lead. Jimmy Whitt added 16 points. The Mustangs shot 37 percent, making 25 of 67, or 13 of 42 without McMurray.
The balanced Tigers were 26 of 51 (51 percent) and made nine 3-pointers as a team. Memphis outscored SMU 20-18 in the paint.