Manziel set to start for Montreal at Winnipeg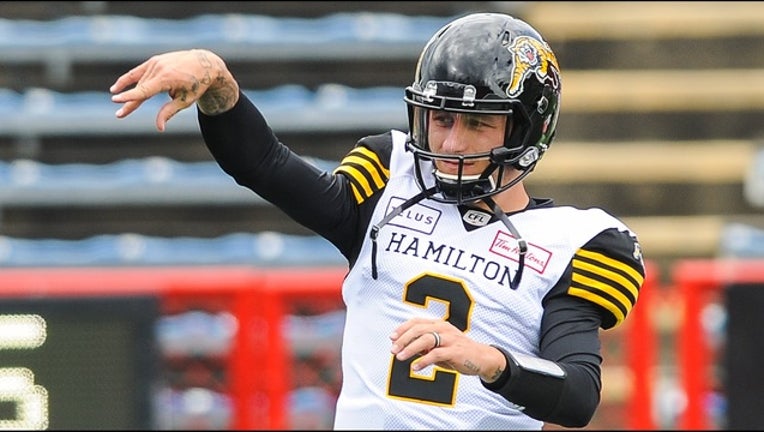 article
MONTREAL (AP) - Johnny Manziel will start for the Montreal Alouettes on Friday night at Winnipeg.
The 25-year-old former Heisman Trophy winner hasn't played since sustaining a concussion in his second start for the Als, a 24-17 loss to the Ottawa Redblacks on Aug. 11. He returned to practice last week after battling the flu and made headlines when he wondered publicly if Montreal (3-9) had lost faith in him, and added that he was healthy enough to play the previous two weeks.
But Antonio Pipkin drew his fourth straight start in Montreal's 32-14 home loss to B.C. After leading the Alouettes to consecutive victories, Pipkin struggled, completing 11 of 22 passes for 95 yards and four interceptions - with two returned for fourth-quarter touchdowns.
Manziel completed 27 of 46 passes in his previous two starts with Montreal for 272 yards and four interceptions. The interceptions all came in his debut, a 50-11 loss to Hamilton, the team that dealt Manziel to the Alouettes in July.
Winnipeg (5-7) has dropped four straight.