Luka Doncic fined $35K for 'unprofessional gesture' at ref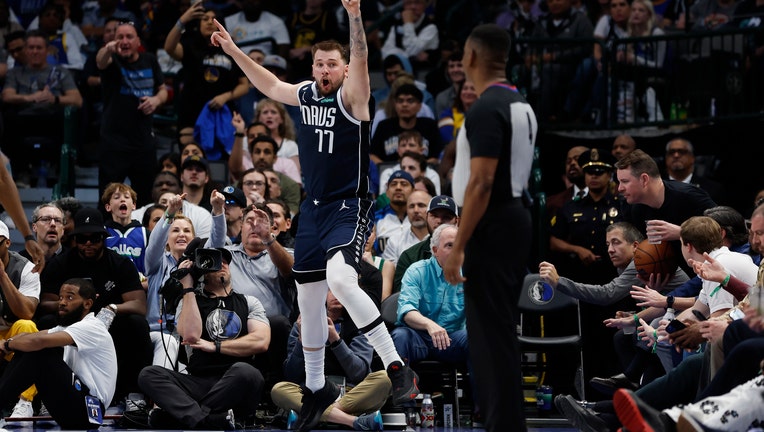 article
DALLAS - Dallas Mavericks star Luka Doncic was fined $35,000 by the NBA for an 'unprofessional gesture' he made at an official during Wednesday night's game against the Golden State Warriors.
Doncic made a money sign at one of the refs after arguing a foul call with less than 2 seconds left in the Mavs' 127-125 loss to the Warriors.
An official notice from the NBA on Friday said Doncic was fined for "directing an inappropriate and unprofessional gesture toward a game official."
It was a frustrating game for the Mavericks.
Mavs owner Mark Cuban said he planned to protest the game after confusion over an inbound play led to the Warriors getting an uncontested basket.
Doncic could soon face more penalties from the NBA for his complaining to officials.
He has 15 technical fouls on the season. If he gets one more in the regular season he will receive a $5,000 fine and a one game suspension.