Kluber strikeouts 12 as Indians beat Rangers 5-1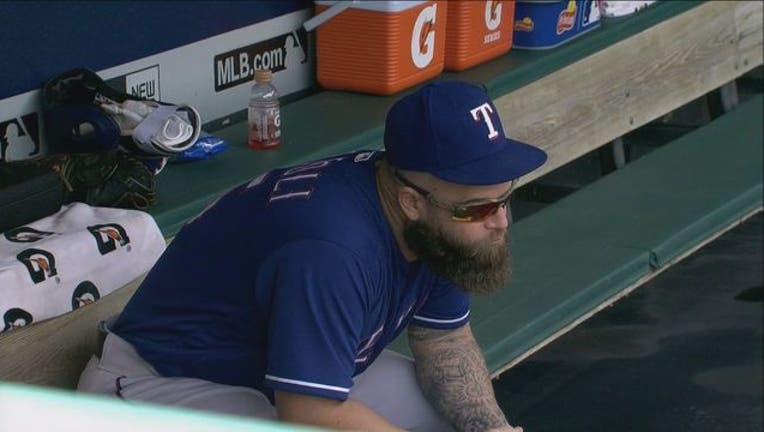 CLEVELAND (AP) - Corey Kluber allowed three hits and struck out 12 in eight innings to help the Cleveland Indians beat the Texas Rangers 5-1 on Thursday.
Kluber (7-2) tied a franchise record held by Bob Feller with four consecutive games with double-digit strikeouts. Feller struck out 10 or more batters in his last three starts in 1938 and his first start in 1939.
It's the 30th time that Kluber has reached double figures in strikeouts in his career.
Pinch-hitter Lonnie Chisenhall had a two-run double in Cleveland's three-run sixth inning. Francisco Lindor and Edwin Encarnacion also had RBIs for the Indians, who won six of seven over the Rangers this season.
Andrew Cashner (3-7) was struck on the right elbow by a broken bat in the sixth inning and was removed a batter later. He was making his first start since June 14 after being on the disabled list with a strained left oblique.