Johnson scores 25 points, Wings beat winless Stars 81-78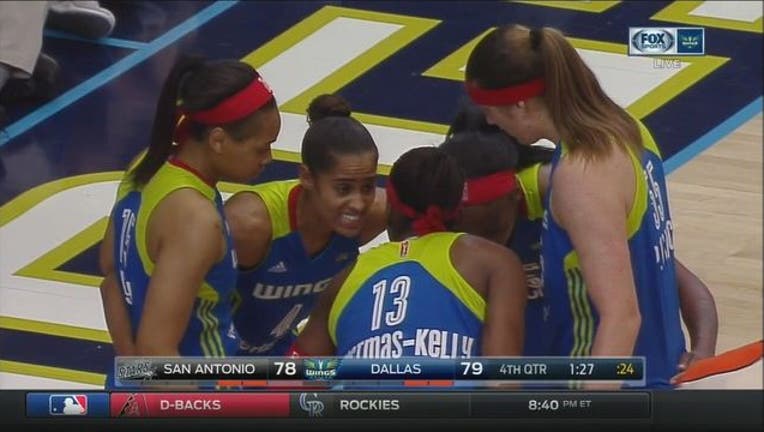 ARLINGTON, Texas (AP) - Glory Johnson scored 25 points in the Dallas Wings' 81-78 comeback victory over the winless San Antonio Stars on Wednesday.
Karima Christmas-Kelly and Skylar Diggins-Smith each had 16 points for the Wings (6-8).
Monique Currie scored 29 points for San Antonio (0-12). Moriah Jefferson added 16 points, and Kayla McBride had 11.