Dallas Stars to play delayed season opener Friday against Nashville
DALLAS - The Dallas Stars finally start their season Friday night at the American Airlines Center.
Before they face off against the Nashville Predators, the Stars will raise the Western Conference banner. The team came close to winning the Stanley Cup Final last season, losing it to the Tampa Bay Lightning in six games.
The Stars are starting the season a week later than other hockey teams because of a COVID-19 outbreak on the team. More than 15 people in the organization including players either tested positive or were exposed to someone who had.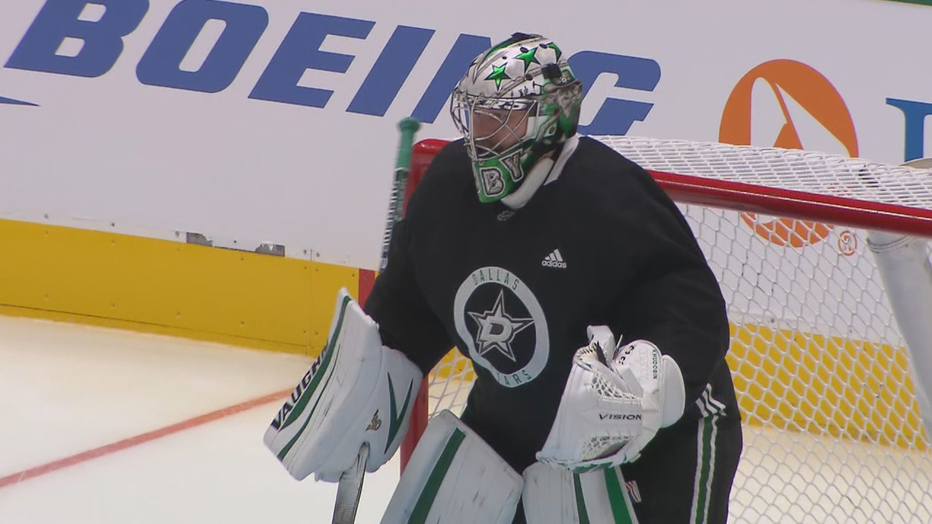 "You know, things are unpredictable and it happened to us. I guess the silver lining is none of our players had any major symptoms to speak of and I guess you could say we got it out of the way early. It's certainly better than having the season get going and a month and a half in and have this hit. Hopefully, the worst is over for us and we can focus," said Stars President and CEO Brad Alberts.
Friday night's game starts at 7:30 on ESPN Plus.
Fans will also be allowed to watch from socially distant pod groups inside the AAC. They must wear masks and fill out a COVID-19 survey prior to the game.
LINK: www.dallasstars.com