Dallas Stars return home for Game 3 of the Western Conference Finals
DALLAS - The Dallas Stars are back in North Texas as they get ready to try and claw their way back into the Western Conference Finals.
Dallas is down 2-0 against the Vegas Golden Knights.
They lost Games 1 and 2 in overtime on the road.
The Stars are hoping to get more out of their offense as they try to mount a comeback.
MORE: Dallas Stars News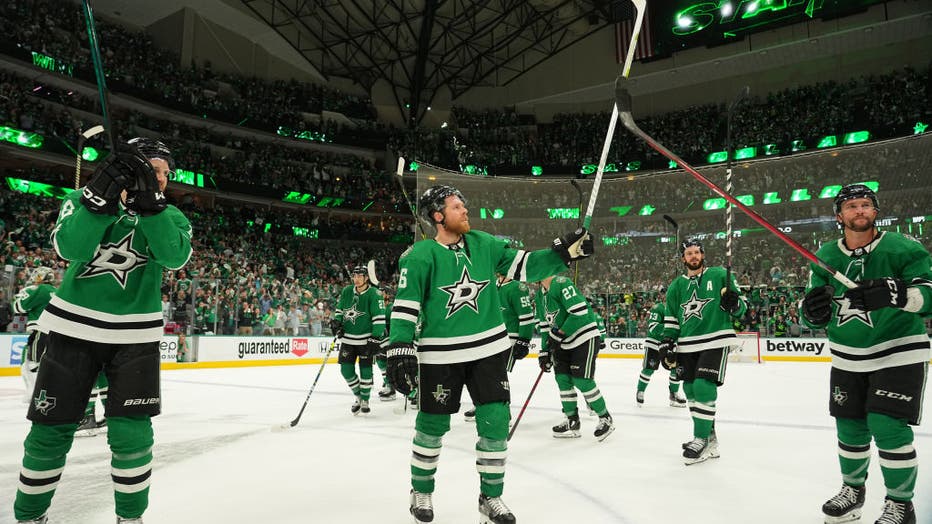 DALLAS, TX MAY 15: Joe Pavelski #16 of the Dallas Stars celebrates a win against the Seattle Kraken in Game Seven of the Second Round of the 2023 Stanley Cup Playoffs at American Airlines Center on May 15, 2023, in Dallas, Texas (Photo by Glenn James
Coach Pete DeBoer said Dallas needs to play with a sense of desperation in front of the home crowd.
"For the first time in the playoffs, we're not asking for a response to a poor effort or a below-average effort. We are asking for a response to losing a game," he said. "The desperation has to kick in, so it is a different response we are looking for. But at the same time, we have that in us. I think that desperation will be there."
The Stars and the Golden Knights face off in Game 3 Tuesday at 7 p.m. at the American Airlines Center.