Dallas Madison defeats Brock 42-36 for Class 3A boys title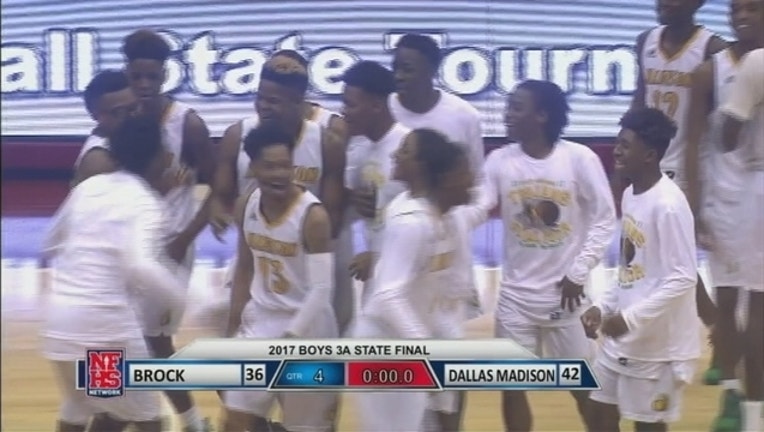 article
SAN ANTONIO (AP) - Dallas Madison slowed its pace but not the roll as the Trojans defeated Brock 42-36 for the Class 3A boys state championship.
Madison (28-8) had scored at least 67 points in their previous 17 games, but the Brock (30-9) deliberate offense and strong defense on Saturday limited the Madison up-tempo offense to two fast break points. Brock has not allowed more than 59 points in 27 straight games.
Championship game MVP Patrick Terry led Madison with 18 points and 10 rebounds in the matchup in San Antonio. JeMichael Bowens added 10 points and 10 rebounds. Terry and Bowens combined for the final seven Madison points of the game.
Madison has made 10 appearances at the state tournament and have advance to the championship game five times in the past eight years, including the championship in 2009.
Amery Hughes scored 14 points with six rebounds for Brock, while Taylor Perry chipped in nine points and Hayden Waller grabbed 12 rebounds.