Wrong-way driver crashes into DART bus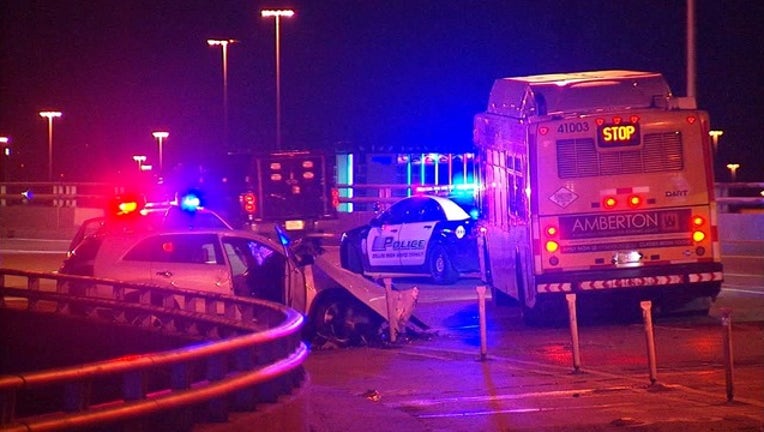 DALLAS - A driver going the wrong way in east Oak Cliff collided with a Dallas Area Rapid Transit bus early Friday morning.
Officials said the female driver was headed southbound on the Jefferson Street Viaduct in the northbound lanes. She slammed her SUV into the front side of a bus.
The woman had to be extracted by firefighters and was taken to the hospital in serious condition. The DART bus had only minor damage.
The accident did close roads in the area around Jefferson Street and Marsalis Drive for several hours.
DART police are now investigating.