Wrong-way driver causes five-vehicle crash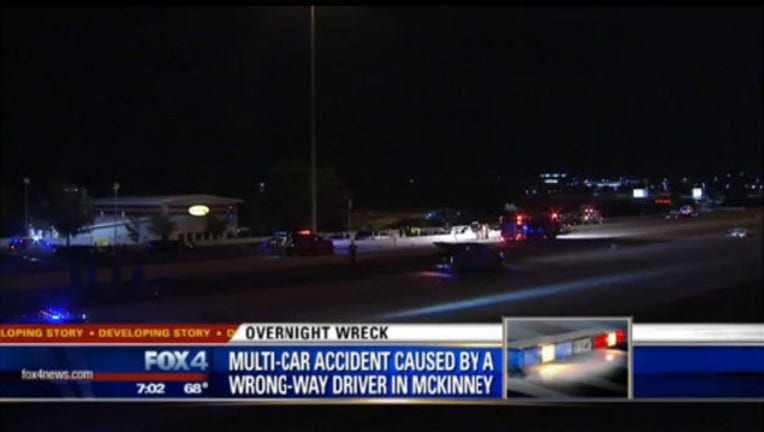 McKinney - The southbound lanes of Highway 75 were closed for about two hours in Collin County Saturday morning because of a crash.
A driver going the wrong way caused a crash that involved four other vehicles, according to McKinney police.
It happened around 1:30 a.m., just north of Eldorado Parkway in McKinney.
Several people were taken to the hospital, though are waiting for police to give us an exact number. We do know that one person had to be airlifted to the hospital.