Wrong-way driver arrested in Denton fatal crash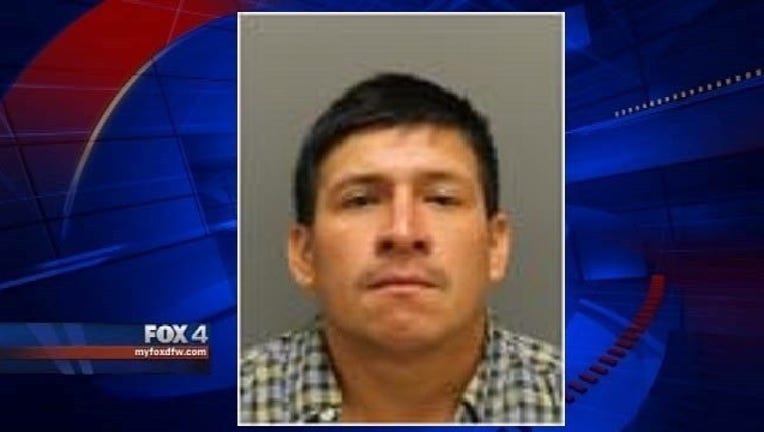 article
A man is in jail after driving the wrong way on a Denton street, causing a fatal collision.
Denton Police received a 911 call reporting a major accident at approximately 10:00 p.m. Saturday. Denton Police and Denton Fire & Rescue responded to the scene, located in the 9900 block of Sherman Drive. Upon arrival, one female victim was trapped inside a black Ford Focus and a small child lying on the ground was being tended to by passersby that stopped to assist.
Paramedics on the scene determined that the 22 year old female driver of the Ford Focus was deceased upon their arrival. The 5 year old male passenger in the vehicle suffered serious facial and head wounds. He was transported to Cooks Children's Medical Center in Dallas by PHI Air Medical and remains in critical condition. The decedent was a family friend of the child.
The second vehicle involved in the accident was a white Honda CRV. The driver, identified as Jorge Lugo Ochoa, 33, of that vehicle sustained a minor cut on his foot.
During the investigation, traffic officers determined the Honda CRV was traveling in the wrong lane of traffic and struck the Ford Focus head on. It was also determined that Ochoa, who was operating the Honda CRV, was negligent with respect to his conduct and should have been aware of the substantial risk in his driving behavior.
Ochoa was arrested and charged with Criminally Negligent Homicide and Injury to a Child. He is currently in the Denton City Jail with a $10,000 bond for Injury to a Child and $25,000 bond for Criminally Negligent Homicide.
The name of the decedent is not being released at this time to allow for notification of the family.
This does not appear to be an alcohol or drug related accident.
The investigation is ongoing.