Walmart service lets people convert DVDs into digital copies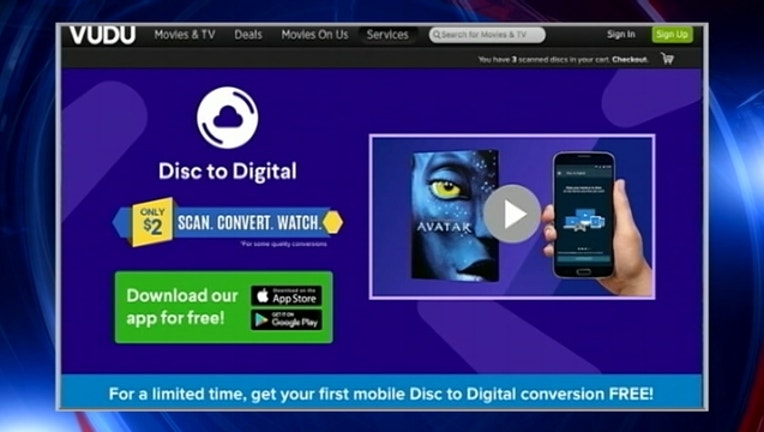 Walmart wants to help customers turn the DVDs they own into virtual copies that can be watched from any internet-connected phone, tablet or computer.
With the Vudu app, customers can scan their movies. If the video is already in the library, customers can add it to a cloud account. The cost is $2 for a DVD or $5 for a high-definition Blu-ray.
Nearly 8,000 movies are currently available in the Vudu library.
LINK: www.vudu.com