Two robbery suspects in custody after 7 hour SWAT search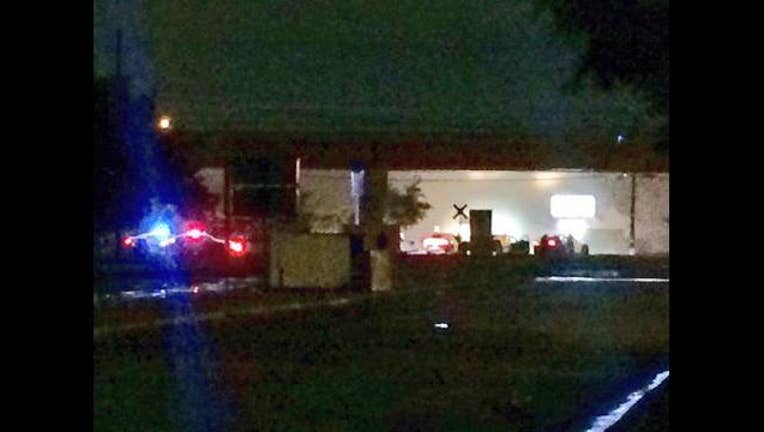 Dallas police have two robbery suspects in custody after a seven hour search of a building by SWAT. SWAT officers began searching a building in the 11100 block of Denton Drive in northwest Dallas for two armed robbery suspects just after 3 am Saturday morning.

Dallas police spokesman Sgt. Warren Mitchell says two men came into a business in the building, looked around and then left. Mitchell says a short time later the pair came back into the business with a shotgun and a handgun. The suspects started taking money from business patrons. Sgt Mitchell says one of the patrons was able to get his cell phone and called 911.

After the pair left the business, Mitchell says they began burglarizing other businesses. The police spokesman says the pair was crawling in the ceiling to try to escape from police. Building customers were able to run out once officers arrived at the scene. Police sealed off the building the surrounding area to prevent the suspects from escaping.

SWAT officers searched the building for several hours before locating one of the suspects. He surrendered without incident. Sgt. Mitchell says the second suspect surrendered about 90 minutes later. Mitchell says the pair faces multiple Aggravated Robbery charges and additional charges could be added before the investigation concludes. The names of the suspects have not been released.