Trackdown: Help find who shot homeless man behind grocery store
DALLAS - Homicide detectives are looking for a person who shot and killed a homeless man behind a Southeast Dallas grocery store.
On April 15, police say Jason Nalley was killed in the alley behind Hunt Food Store on Great Trinity Forest Way and Highway 175.
"Our victim Jason Nalley, who had fallen on tough times, was homeless, was staying in this area. [Nalley] had been seen in this area several times and apparently there were people looking for him," said Dallas Police Detective Brewster Billings.
Police say Nalley was sleeping against the door on the loading dock when a car pulled up.
"We have a black Mustang that's seen driving around the area. It's a black convertible with red racing stripes on it, and it drives down the alley twice. This starts about 4:45 in the morning," said Billings. "5:15, a white Altima that was driven by somebody who was a passenger in the black Mustang drives down here, confronts Mr. Nalley and ends up shooting and killing him."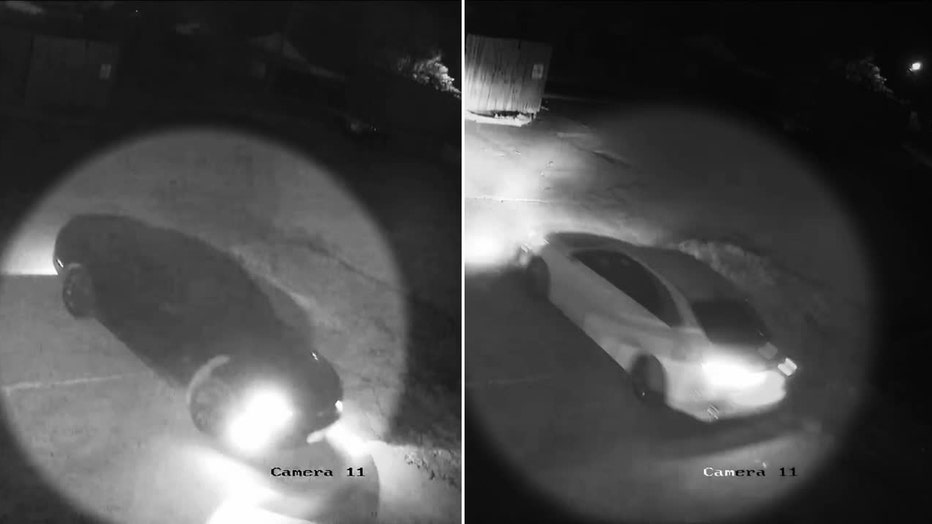 Dallas police have video of the two cars from nearby security cameras.
Detectives say the Mustang is a convertible with a black rag top, and it has two red racing stripes over the front fender.
"I think people who live in this area will recognize it and know who owns that vehicle," said Detective Billings. "Mr, Nalley didn't deserve this. There's a violent criminal out on the streets of Dallas who is capable of doing this again. We need to get him off the streets."
Anyone who knows anything about the incident is asked to call Detective Billings at 21-283-4805 or email brewster.billings@dallaspolice.gov