Trackdown: Help find Eddie Lopez's killer
DALLAS - In this week's Trackdown, Dallas police say road rage took the life of a family man on his way home after playing a set with his band.
Detectives say the shooter was in a blue Mitsubishi Eclipse SUV.
That car and the people in it are the focus of this week's Trackdown with FOX 4's Shaun Rabb.
According to police, this shooting happened just before 4:45 a.m. back on October 16, in the 4800 block of S. Buckner Boulevard, when Eddie Lopez was killed.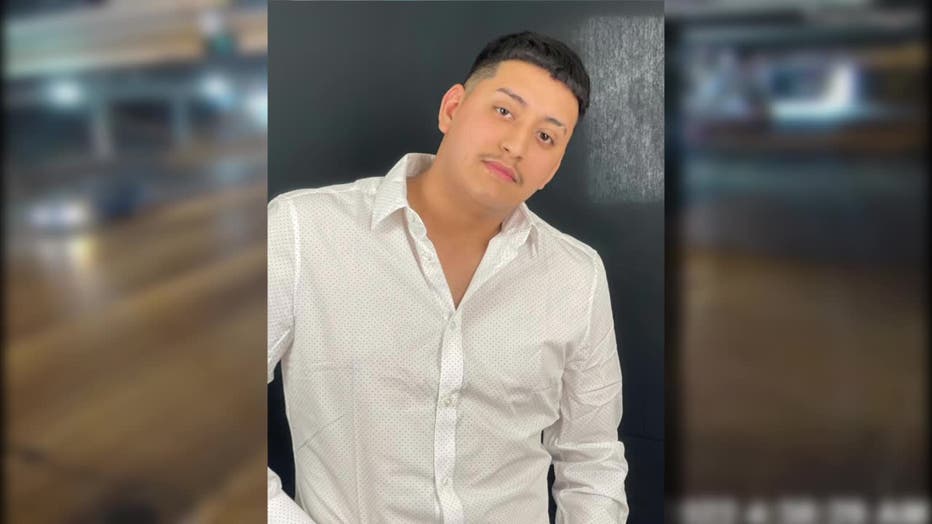 "[Lopez] was a family man. He had been out with friends. He was in a band and they were just wrapping up, heading home, when this happened," Dallas PD Det. Timothy Johnston said. "He was driving a gray GMC four-door pickup in the right-hand lane. As he was traveling northbound, three shots were fired from what we believe is a blue Mitsubishi Eclipse Cross. It's a small compact SUV and Mr. Lopez was struck from one of those rounds, and he later ended up dying from those wounds.
Police believe this was a road rage shooting.
"Both vehicles are traveling northbound, at a high rate of speed as they come through the intersection at Forney Road," Det. Johnston said. "So you never see the gunshots, but you do see the vehicles traveling [next to each other] at a high rate of speed."
Investigators are seeking to public's help to find the suspect's vehicle and identify those inside.
"It looks like it's a blue Mitsubishi Eclipse Cross, which is a unique vehicle. It hasn't been out very long. I think they started making it in 2018," Det. Johnston added.
Anyone with information about this case is asked to contact Det. Johnston at 214-671-3523 or email timothy.johnston@dallaspolice.gov.
"Road rages are on the rise, and if they've done it once, they certainly are going to do it again. So we want to get these people off the streets," Det. Johnston said.