Trackdown: Help find Anthony Wilson's killer
DALLAS - This week's Trackdown focuses on a shooting at a South Dallas party room during a spring break party last March.
Ten people were shot, and 18-year-old Anthony Wilson died days later from his wounds.
Police said the bullets were not intended for him.
Anthony's mother, Dominique Wilson, spoke with FOX 4's Shaun Rabb about her son at the place he lost his life.
"Anthony was a loving child, a hard worker, everybody loved him," she said. "Graduated from high school, got accepted into college, wasn't in this type of life at all, just coming for a party on the last day of spring break."
Police are still searching for those who opened fire.
"Mostly teenagers and young adults were there. At some point, gunfire erupted. No one has given me information about who started that altercation. We believe several guns were involved, and at this point, we believe Anthony was just in the wrong place at the wrong time," Dallas PD Det. Andrea Isom said.
Investigators have surveillance video that shows vehicles leaving the scene immediately after the shooting.
"Last year, we were focused on three vehicles of concern. We've identified at least one of those vehicles. There is a black Marauder on the video that you can see firing some rounds out of the window," Isom explained. "So we'd like to identify that vehicle as one of the vehicles involved, but also any information or video that people have that they can provide would be very helpful."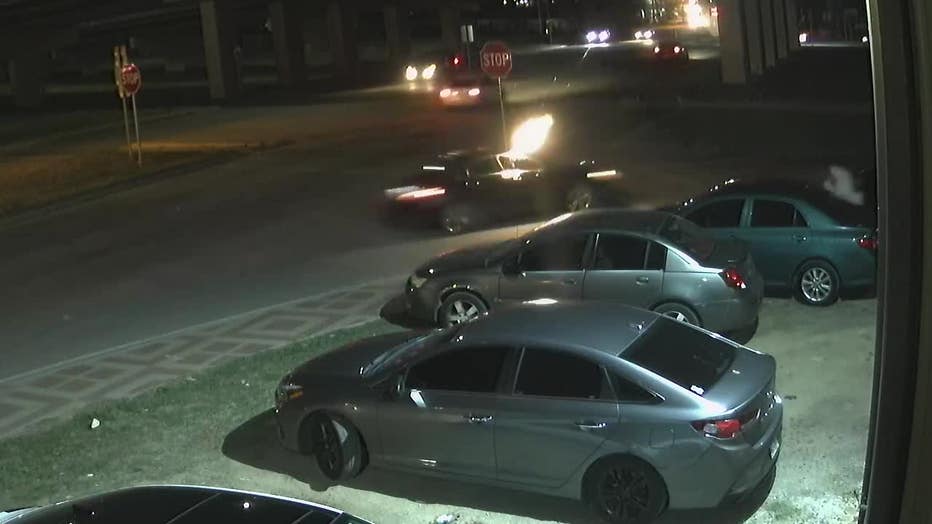 Anthony's mother is just hoping someone comes forward with information in her son's murder.
"Somebody knows something," she said. "Just have it in your heart to come forward and let us know what happened, who done what. I really would appreciate it."
Police are also asking anyone with information to come forward and contact them.
"I need people to come forward and talk to me. I know people saw what happened. I know maybe some of the teenagers and young adults that were there maybe heard an altercation, saw someone pull a gun out," Det. Isom said. "I need to know who it was for Anthony."
Anyone with information can call Det. Isom at 469-475-6004 or email andrea.isom@dallaspolice.gov.
"We're not doing well with it. We haven't found justice. We would like for anybody, if they know anything, heard anything, to please come forward," Dominique said.