Texas Baptist Men sending disaster relief crews to Arkansas after deadly tornadoes
DALLAS - On Saturday, the first team of volunteers from Texas Baptist Men started their trip from Dallas to Little Rock, where a deadly tornado left behind a path of devastation.
Director of disaster relief, David Wells, said he had volunteers on standby watching the weather Friday.
"We basically are always ready to go, but [Saturday] morning, we are sending out our first wave," he said.
The first equipment dispatched includes a command center and a large generator.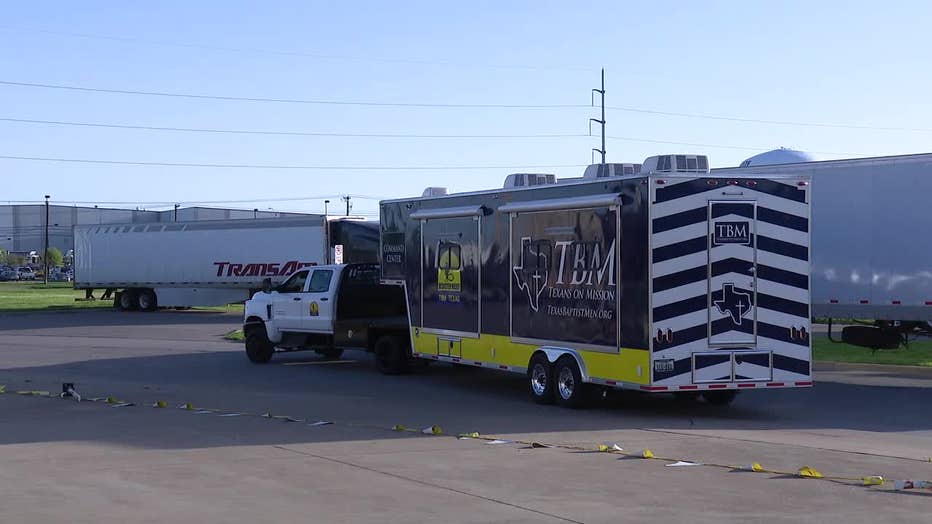 This weekend will be dedicated to assessing the damage the tornadoes left behind, before even more volunteers arrive next week with a mobile kitchen and power tools. 
"We have chainsaw teams that will come in on Monday," Wells explained. "These folks going [Saturday] will assess for the chainsaw teams."
Little Rock's mayor said more than 2,000 homes and businesses are damaged or destroyed in Arkansas' capital. 
RELATED: Tornadoes in Arkansas, Midwest kill at least 10 people
Texas Baptist Men had volunteers just return home Friday night from assisting with tornado recovery efforts in Rolling Fork, Mississippi.
Less than 24 hours later, volunteers were sent to Arkansas with the same mission, which is to serve. 
"Even though we have seen it tons of times. it's still very fresh for us," Wells said.
Daylight on Saturday showed the twister's path.
City crews were already working to clear streets and remove debris. 
"We want to help them. We want to pray for them. We want to give them comfort and confidence that we are there to help them," Wells said.
In a place where confidence is crumbling, the volunteers from North Texas are ready to step in.
"Anytime you go you see the loss of hope and not knowing where to start, you see that in people's faces, that is what drives us. They don't even know where to begin with the work," Wells added.