Selfie Spoon takes breakfast selfies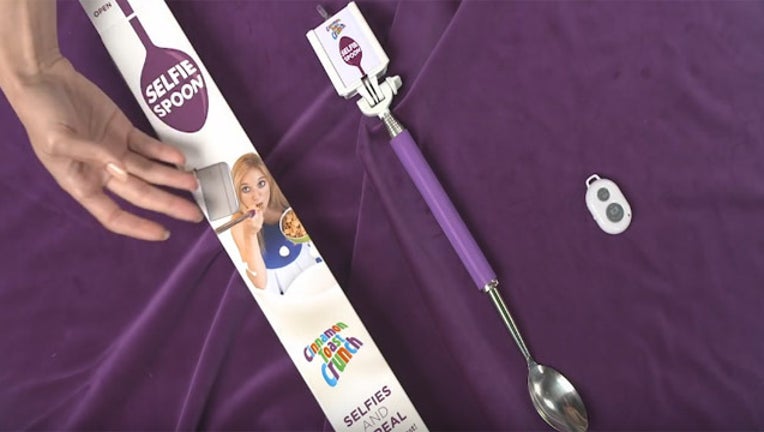 article
First, there was the selfie stick. Now, there's the Selfie Spoon, made for people who just can't wait to take pictures of themselves eating cereal.
Cinnamon Toast Crunch announced the invention of the Selfie Spoon earlier this month.
It works just like a selfie stick, but comes with a spoon attached to the bottom.   
The Selfie Spoon comes in purple and can be ordered free at selfiespoon.com, but there's a cost for shipping and handling.