Pelosi calls on EPA's Pruitt to resign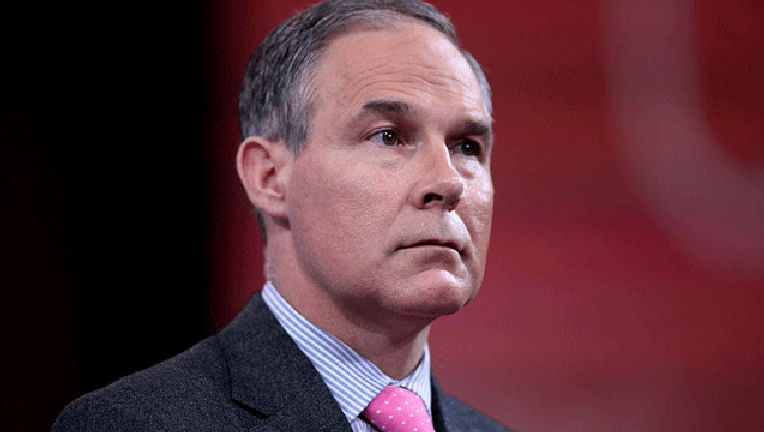 article
WASHINGTON (AP) - House Minority Leader Nancy Pelosi says the president's Environmental Protection Agency administrator must go.
Pelosi says Scott Pruitt's tenure has been "part of the Trump administration's culture of corruption, cronyism and incompetence." The top Democrat says in a statement, "Pruitt must resign."
Pruitt is under fire for, among other things, news that he was living in a Capitol Hill condo owned by the wife of a lobbyist for the fossil fuel industry, and the big pay hikes that two top aides were given. He has denied knowing about the pay raises and says he did nothing wrong.
President Donald Trump told reporters Thursday he has faith in Pruitt but is reviewing the situation. Administration aides say it's unclear how long Pruitt can stay on the job.