Only in Texas: Golfers come across stray cattle on the course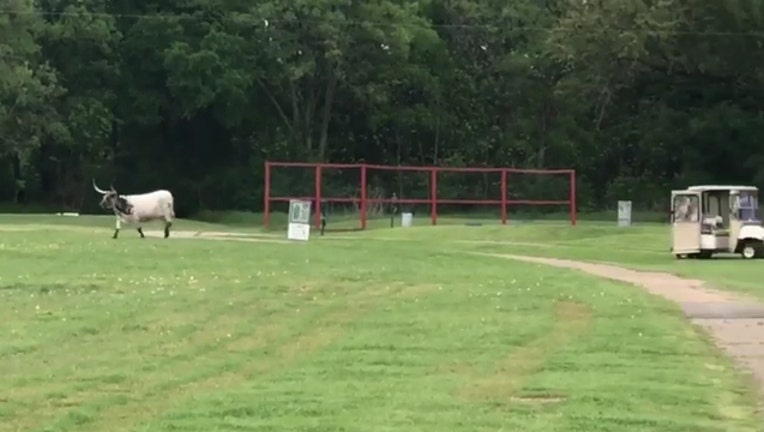 GRANBURY, Texas - Normally, golfers only have to worry about loud noises during their backswing, but here in Texas, they've also got to keep an eye out for stray cattle.
John Smith was out golfing with his son Sunday at the Granbury Country Club, when they spotted something they had never seen on a golf course before: A longhorn.
The cattle was out roaming the course as they were finishing up a hole.
The Hood County Sheriff's Office reports the cattle is back in the care of its owner.