Governor signs sweeping child welfare overhaul into law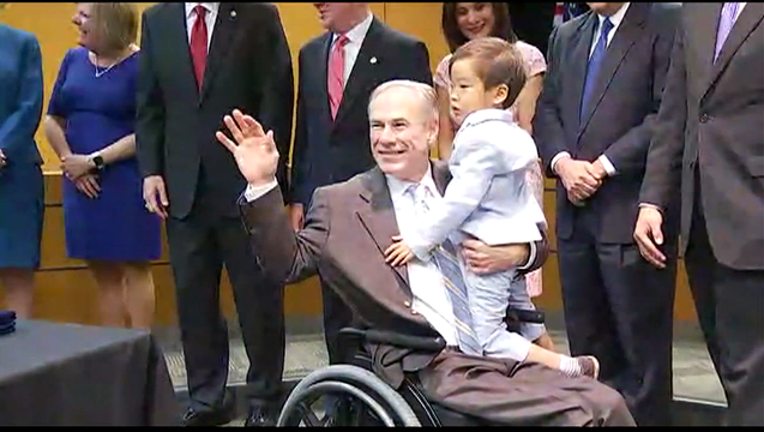 AUSTIN, Texas (AP) - Gov. Greg Abbott has signed a trio of new laws meant to improve Texas' troubled foster care system.
The Republican endorsed the legislation ringed by state lawmakers from both parties at the headquarters of Texas' family services department Wednesday.
Abbott declared more child welfare spending and reforms a priority for the state Legislature, which concluded its session Monday. Data last year showed Texas was failing to check on thousands of children at the highest risk of abuse or neglect.
A federal judge has separately declared that the foster care system violated youngsters' constitutional rights and ordered sweeping changes.
Abbott cited "remarkable improvement" in recent month, while lauding the new "landmark legislation."
But he also said a complete "overhaul" was required, acknowledging "we are in the early stages of this."