Deadly wrong-way crash in Dallas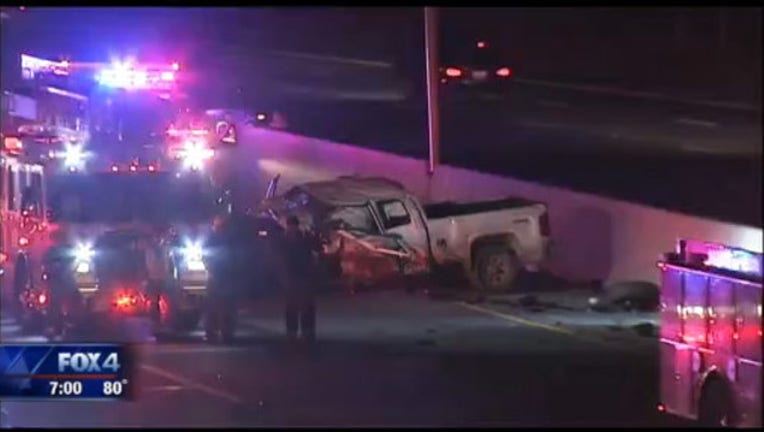 One person was killed and two others were hurt in a crash Sunday morning in Dallas.
It happened on I-20 near the Westmoreland Road exit around 3:00 a.m. according to Dallas County sheriff's deputies.
The driver of a pickup truck was going east in the west lanes of I-20 and slammed into two vehicles. One person in one of the vehicles died at the scene. Two people in the truck were taken to a local hospital to be treated for injuries, deputies said.
Part of I-20 was closed for an investigation until about 6:30 a.m. Sunday.