Dallas police arrest man accused of abandoning dog on side of the road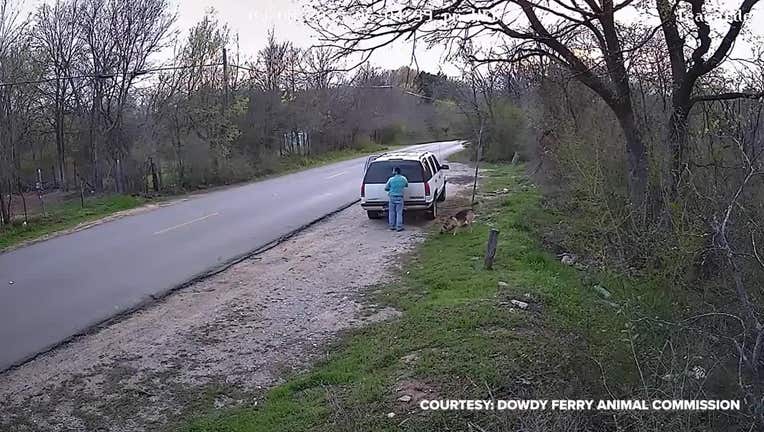 article
DALLAS - A 41-year-old man has been arrested after police said he is the person seen on video abandoning a dog on the side of a rural Dallas road.
The dog was abandoned just after 6 p.m. on March 8, in the 9000 block of Teagarden Road.
Video captured the crime. It shows a man pull over in a white SUV, before getting out and opening the back door, then pulling a dog out of the SUV and leaving it there and driving away.
Police identified Ramiro Zuniga as the suspect in this case. He was arrested and charged with cruelty to non-livestock animals.
The dog, possibly a German Shepherd, was recovered in good condition.