Crews rescue Arlington ISD student who fell into storm drain
ARLINGTON, Texas - Arlington Fire Department crews were able to rescue a student who fell into a storm drain Friday afternoon.
This happened at about 3:30 p.m., when a Swift Elementary School student fell into a storm drain head-first on the school's campus.
It is unclear how it happened, but the child was stuck from the waist up inside the storm drain opening.
A technical rescue team with Arlington FD brought in heavy equipment to get better access.
They ended up cutting a section of the drain around the child's upper body, and the student was pulled free after being trapped for about an hour.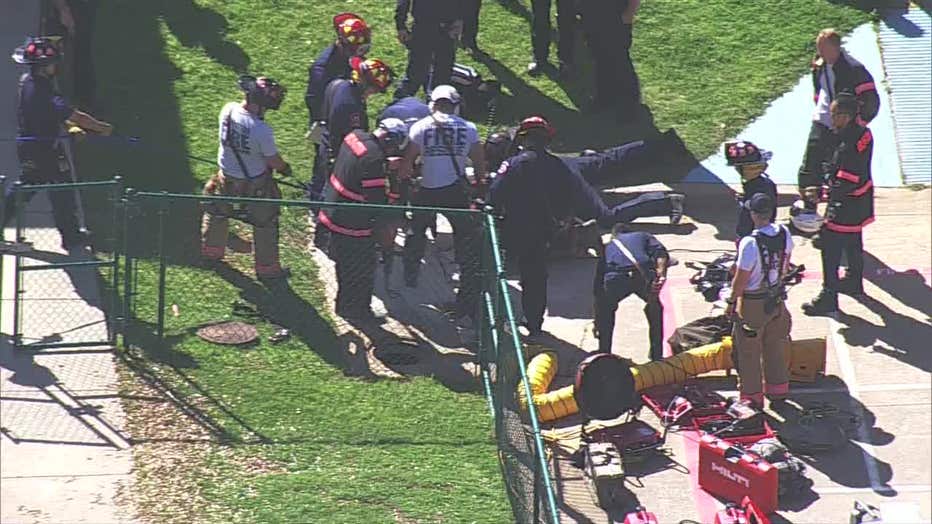 The student walked to a stretcher and appeared to be alert and responsive.
Paramedics took the child to a hospital to be checked out.