First Heat, thrn Humidity...then Storms!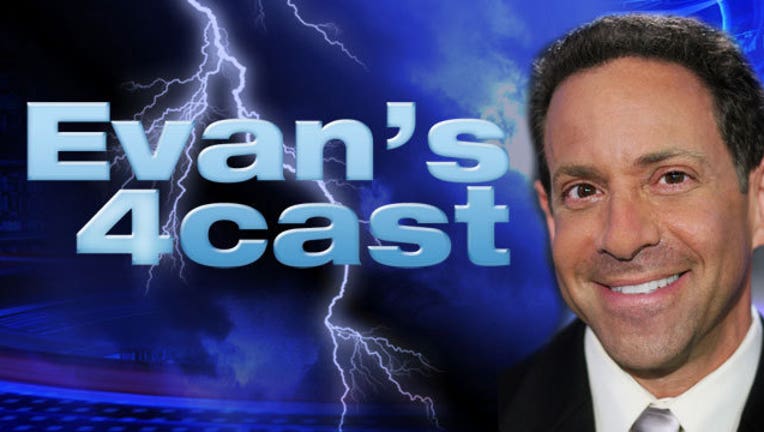 Celebrate MOM today...the warmth and humidity to start next week...and the storms to finish!
Sunny today, but the start won't be as cool...and the HEAT will build quickly. We'll push near 90 later with a slight SSE breeze. Officially, there is another pollution watch...although stronger winds may act to minimize ozone build up.
We'll again head to 90 Monday with just a few clouds and a stronger breeze. Humidity will increase as well. It is MAY after all!
Tuesday may start with low clouds that break for sun and upper 80s. Late in the day, the DRY LINE will trigger storms in WEST TEXAS...some of which could make it to our western counties in the eve or at night. They could produce hail, strong winds...but will slowly weaken weaken on their trip into NTX.
The "leftovers" will arrive Wed AM before dissipating. They are NOT expected to be severe. It will be a humid day...and a few showers could redevelop PM, mainly south.
Thursday-Friday and Saturday we will be under the influence of a very moist Gulf flow with several disturbances moving across NTX. Each one will have the potential to produce showers and storms, some strong to severe. At this point, it does look like a decent shot Thursday PM-eve-night. After that, it becomes impossible to time things out, as each event will impact the next one. All we can say is we'll fine tune as we get closer.