Women shot in Dallas County mobile home park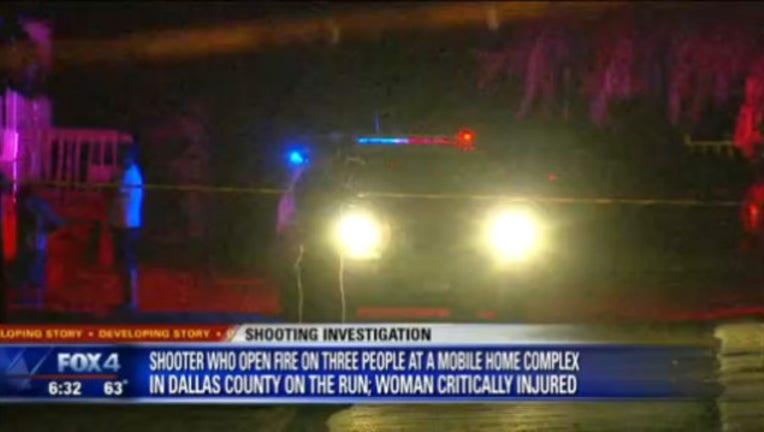 A woman is in critical condition after someone opened fire on her and two other people at a mobile home park.

It happened in the southeastern part of Dallas County at the Pecan Lake Mobile Home Park on south Belt Line Road, near CF Hawn Freeway.

The call about the incident was made around 11:30 p.m. Saturday, Dallas County Sheriff's Deputies said.

They were talking inside the mobile home park when a person approached them with a gun and starting firing, witnesses said.

They ran and when they returned, they found the woman lying on the ground.    

Deputies are talking to witnesses and looking at video from a mobile home that might have recorded the incident.