Texas governor gives first clear support for 'bathroom bill'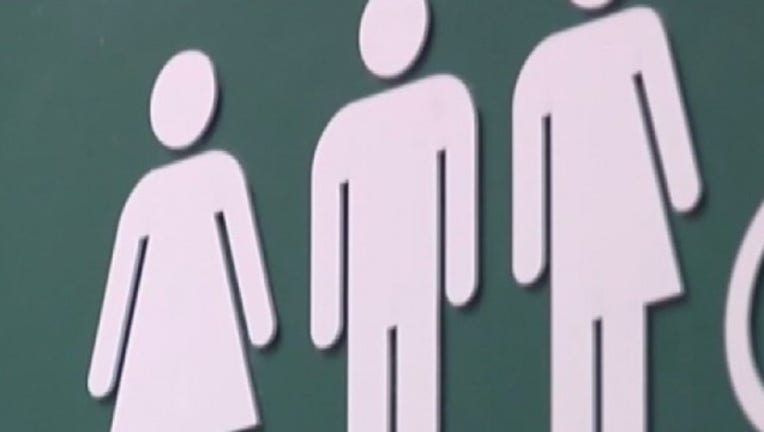 article
AUSTIN, Texas (AP) - Republican Texas Gov. Greg Abbott for the first time Tuesday endorsed a "bathroom bill" and breathed new life into North Carolina-style efforts that businesses and LGBT rights groups hoped had stalled with time running out to sign into law.
Abbott's sudden public support following months of silence is significant. By now calling on the Republican-controlled Legislature to send him a bill before the end of May, Texas is thrust closer to joining North Carolina as the only states in the U.S. with so-called "bathroom bills" that critics condemn as discriminatory.
"As the debate on this issue continues, I will work with the House and Senate to ensure we find a solution and ultimately get a bill to my desk that I will sign into law," Abbott said in a statement.
Similar measures proposed in other conservative states this year have fizzled out. That includes Arkansas, where Republicans control every branch of government but Gov. Asa Hutchison said the state didn't need a bill similar to North Carolina's original law that caused economic upheaval and boycotts.
North Carolina last month repealed its law - known as HB2 - and replaced it with a compromise forged by the state's new Democratic governor. Abbott is now getting behind a new measure in the Texas House that supporters say is similar to that compromise but critics argue still discriminates.
The bill doesn't include contentious language that requires people to use public bathrooms that correspond with the sex on their birth certificate, but instead bans cities from adopting nondiscrimination ordinances that would apply to restrooms. The North Carolina compromise similarly makes clear that state legislators- not local governments - are in charge of any future bathroom policies.
The NCAA had pulled seven championship events from North Carolina over the original law. But on Tuesday, the NCAA effectively ended that boycott following the compromise and awarded coveted men's basketball tournament games to North Carolina, in addition to committing Texas to host future championship events.
The NBA, NFL and corporate giants including Facebook and Google have previously warned Texas against adopting a bill that was similar to the original North Carolina law. The version Abbott is now backing - which could clear a key vote soon as Wednesday - still lacks the support from Texas' top business lobby.
One prominent Texas economist this week put the potential impact at $3 billion, although Republicans have been skeptical of such studies.
"It's shameful and un-Texan for an elected official to view discriminating against transgender people and throwing Texas into a potential $3 billion economic panic as top priorities for the state," said Sarah Kate Ellis, president and CEO of GLAAD, a gay advocacy group.
Abbott until now has dodged being pinned down on whether he supported a "bathroom bill," even as the issue has dominated Texas' five-month legislative session. The powerful Republican House Speaker has staunchly opposed a version passed by the Senate in March - which mirrored North Carolina's original law - and has not let that the bill come up for a vote in his chamber. Abbott's support, however, puts pressure on the House to entertain some compromise.
___
Follow Paul J. Weber on Twitter: www.twitter.com/pauljweber