Russian who met Trump Jr. represented intelligence agency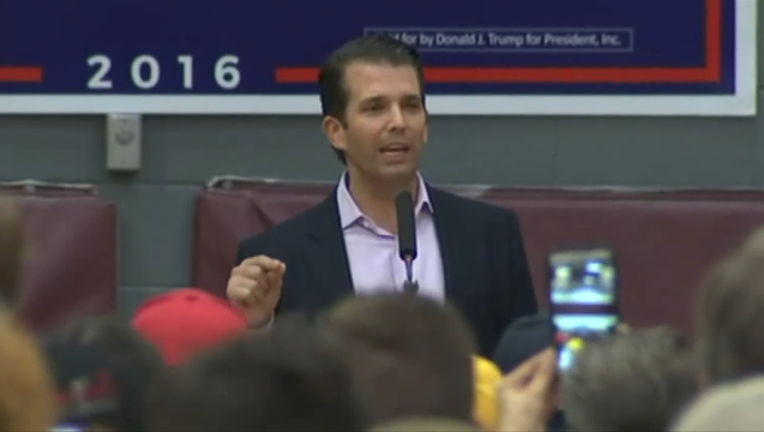 MOSCOW (AP) - The Russian lawyer who met Donald Trump Jr. during the 2016 campaign has represented a military unit operated by Russia's intelligence agency, according to court filings obtained by The Associated Press on Friday.
The filings from 2011 and 2012 show that Natalia Veselnitskaya represented Military Unit 55002 - run by the FSB, Russia's main intelligence agency - in a dispute over property rights. The court ruled in favor of the Federal Property Agency, which sought to regain ownership of a building occupied by the military unit.
Veselnitskaya was not immediately available for comment.
President Donald Trump's eldest son, his son-in-law and then-campaign manager met with Veselnitskaya in June 2016 after being told that she could provide potentially incriminating information about Trump's Democratic rival Hillary Clinton. The meeting has been billed by many as part of a Russian government effort to help the Republican's White House campaign.
Veselnitskaya denied having any ties to the Russian government, although the man who arranged the meeting said she got the information from Russia's prosecutor general.
The court filings described how the building which used to be property of the Soviet Ministry of Electronic Industries was privatized following the fall of the Soviet Union and sold off to two private companies. The claimant argued that the building was sold illegally and that the military unit that was running it "essentially owns the disputed property and bears the maintenance costs."
The filing shows that the military unit had been using the building since 2007 after the two companies first lost the case in 2006. They appealed the ruling until 2012.
The five-story building in the north of Moscow is currently occupied by Electronintorg, a state-owned electronics company which services the Russian military.