Raids target criminal illegal immigrants in Texas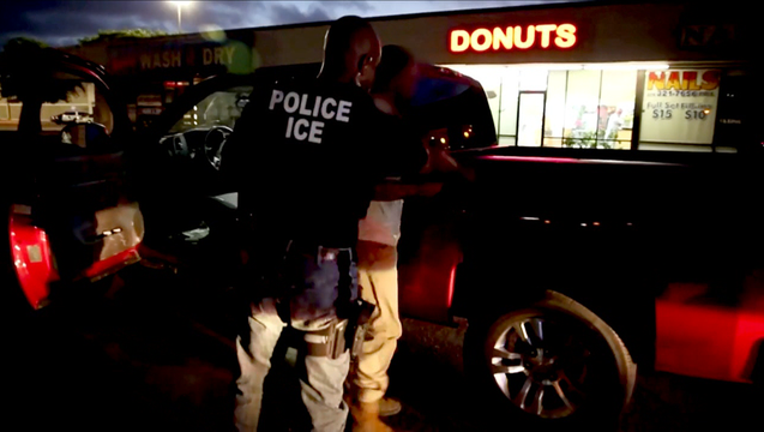 DALLAS - A total of 75 accused and convicted criminal illegal immigrants were picked up in raids in Texas and Oklahoma. At least 20 were in the DFW area.
U.S. Immigration and Customs Enforcement officials confirm the three-day operation that ended Monday focused on cities in North Texas, the panhandle, east Texas and Oklahoma.
All of the people arrested have prior convictions or were charged with crimes including assault, burglary, child abuse, drunken driving and drug possession.
"We specifically targeted criminal aliens during this operation," said Simona L. Flores, the Dallas field office director. "And we improved overall public safety by removing 52 convicted criminal aliens from our streets throughout North Texas and Oklahoma.  This was a focused three-day operation, but our routine operations occur daily."
The arrests fall under the Immigration and Nationality Act.